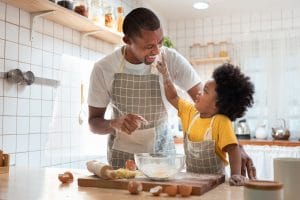 Many individuals and couples strive to advance in their career, live a happy life, and for some, create a family. Creating a family can occur through a few different methods, whether biological, adoptive, or other, and couples raise their children together. Whenever couples divorce or separate, however, establishing and determining who receives what rights can become a bit complicated. The judge will act in the best interest of the child when establishing custody rights, and if a person does not have established paternal rights, it can be close to impossible to gain adoptive or custody rights. Fortunately, the attorneys at Larracuente & Goulden, LLC in Milford, CT can help you by informing you about the paternity process and possible complications that may arise.
A Difficult Burden
While it may seem contradictory, the assumed rights of a parent may not always be as straight-forward as one might expect. In the state of Connecticut, for example, an individual married to the mother of the child in question is presumed to be the legal father. But what if the child's parents are not married? When this occurs, the obligations and rights that each parent has can become unclear or difficult to discern in a legal sense. Further, this can become problematic if the father wants an involved and active role in the child's life.
When establishing paternity, there are certain criteria that must be met in order to legally be recognized. Otherwise, fathers will not be able to incur the benefits of paternity such as listing their name on the child's birth certificate, contributing to financial decisions, contributing to school and parental responsibilities, the right to putative father's surname, inheritance rights, and more. Contact our attorneys today to learn about the criteria involved in establishing paternity.
How We Can Help
With over 20 years of experience, the attorneys at Larracuente & Goulden, LLC know the ins and outs of family law and is willing to help you achieve the best possible outcome for your matter. While the process is convoluted and complex, our approach alleviates some of the burden and stress you endure by making the process as simple and straightforward as possible. Having and caring for a child is one of the greatest experiences, and you should not have to be limited in your relationship with your child or children due to legal technicalities. Contact us today to learn how we can help you.
Experience on Your Side
If you are having difficulties in acquiring the parental rights of a child due relevant to paternity, contact Larracuente & Goulden, LLC in Milford, CT by calling (203) 951-6688 today. For over 20 years we have helped individuals and families in Milford and surrounding areas, and we are happy to assist you too.