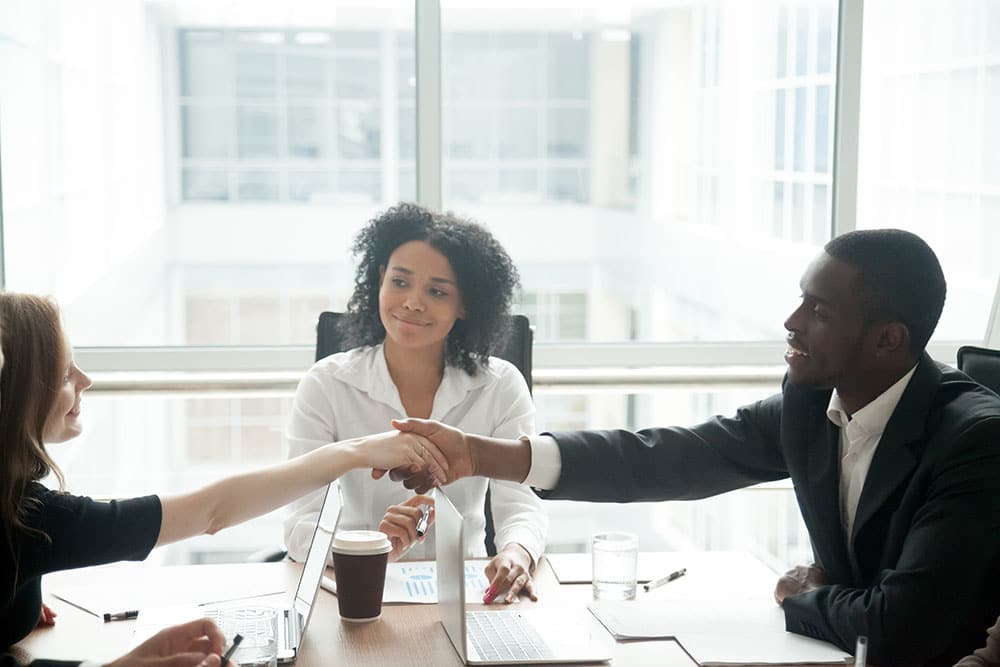 For most individuals, the legal process can seem frightening and discouraging, regardless of the type of law your matter pertains to. You might feel like you are left in the dark or uncertain of your future. Fortunately, the attorneys at Larracuente & Goulden have your back. Understanding and being aware of your options in pursuing your legal matter is our top priority. We will ensure that you are educated on your options for legal recourse and that your best interests and goals are properly represented from the start. We value our clients and want to ensure they are receiving the best professional representation.
Alternative Dispute Resolution
Knowing your options means we will inform you of every possibility and method that can be used to obtain your settlement, including methods of alternative dispute resolution. Oftentimes individuals are led to believe that seeking the help of an attorney means they are suing an individual or entity in court. While litigation is an option many attorneys use, it can be costly and take great time to litigate a matter, which is why we offer alternative dispute resolution methods such as mediation.
Mediation is a form of alternative dispute resolution in which an unbiased third-party individual, known as the mediator, works with each side to come to a conclusion or settlement that both parties agree upon. It typically consists of one party in one room and the second party in another room. The mediator then goes back and forth between the two rooms to share the negotiation amounts or goals of each party until both sides have reached an agreement. Mediation is less costly and a quicker process for achieving the results you need.
At the Law Office of Larracuente & Goulden, LLC we can represent you during the mediation of your legal matter, and we will work diligently and efficiently to help you achieve the best results for your case.
Knowing Your Options
Seeking legal assistance should not leave you feeling as though you are left in the dark. Our attorneys work in a professional and transparent manner when it comes to representing their clients, and they will make sure to educate you on all of your legal recourse options. To learn more about mediation and alternative dispute resolution options, contact our office today at (203) 951-6688 to speak to a mediation attorney. Knowing your options is the first step to achieving the results you deserve.