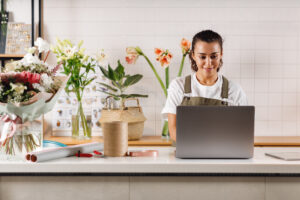 Sometimes, the frenzy of running a small business can get in the way of doing what you need to do. This is why some small business owners can struggle with keeping up with all of the legal needs of their company, but you want to make sure that you do everything you can to stay on the right side of the law. When it comes to filing the appropriate taxes, this can become a real problem for you and your business, so reach out to someone who understands the nuances of the subject.
At The Law Office Of Larracuente & Golden in Milford, CT, we can help you to keep your business fully tax compliant through the formation of a limited liability company. This is a special tax designation, and it is one of the most commonly used ones here in the United States. If you started your company from home during the pandemic, or if you primarily operate online, you might have skipped over this important part of starting your small business. Talk to our team about setting yourself up for success with LLC formation!
Is Forming An LLC Really Necessary For My Small Business?
Whether or not to form a limited liability company really depends on the size and nature of your small business. There are a few reasons why this can be helpful to you, and the first is that federal and state governments require you to be appropriately designated for tax purposes. Making the right decision in how you form can help you to save money on your taxes.
In addition, LLC formation also helps you to protect your own personal finances. The "limited lability" portion of LLC refers to your ability to separate your personal assets from those of your business. This means that should the business need to declare bankruptcy, you can keep your personal wealth safe from the proceedings.
Stay Compliant And Keep Your Business Above Board
There are numerous other advantages of forming an LLC in the state of Connecticut, but you need to make sure that this is the right designation for you. While there are ways to file these online on your own, you might be making the wrong decision. Instead, reach out to a local attorney to learn more about the process. One reason that is often overlooked is that someone else may be operating with the same name in your state!
Learn More About Limited Liability Companies With Our Milford, CT Legal Team
If you have been holding off on registering your small business, you could be putting yourself at risk. When it's time to set your business up the right way, talk to our team of trusted attorneys at The Law Office of Larracuente & Goulden, LLC in Milford, CT at (203)951-6688.