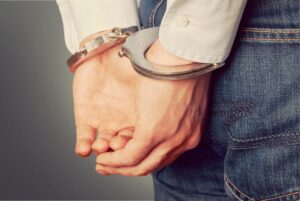 If you have recently been arrested and charged with Driving Under the Influence here in Connecticut, it is important to meet with a talented local lawyer to develop a plan for your next moves. This is a highly serious offense, and the penalties can greatly increase with subsequent convictions. For this reason, you want to know what to do, and your attorney can help you to understand what you are up against. Do not wait until late in this process to start developing a strategy for your DUI in Connecticut.
With our team of knowledgeable attorneys at The Law Office of Larracuente & Golden in Milford, CT, you can take action in your DUI case. These charges are not something that you should ignore, and even a first conviction can lead to serious penalties. This is just one of the many reasons that you want to avoid a conviction if at all possible, and our team is here to help you to make positive decisions in your case. When you have been arrested and charged with a DUI in Connecticut, reach out to our team as soon as possible!
After Your Arrest, Talk With Your Attorney (And Stay Quiet Otherwise)
During your arrest, you might be willing to say just about anything to try and get out of your situation. Unfortunately, law enforcement knows this, and they may try to use your anxieties and fears to get you to admit to a crime. It is important to remember that police are not your friends in this situation; their job is to locate and detain people who they suspect of committing criminal activity.
Your best move when under arrest is to stay as silent as possible until you can speak with your attorney. You have rights, and your ability to avoid self-incrimination is key. Keep the phone number of a trusted local attorney by your side at all times so that you can use it when you need it.
Your Attorney Can Help You To Navigate The Complex World Of Criminal Law
After your arrest, it is time to talk about your strategy in avoiding the harsh penalties associated with a DUI. Here in the state of Connecticut, the courts take this situation very seriously, and you can be sure that the District Attorney's office is hard at work. You want to have someone by your side who understands the law and fights for your rights.
Learn More About Connecticut DUI Law Today!
If you have been arrested and charged with Driving Under the Influence in Connecticut, you want a talented legal team to help you through the process. To find out more, give us a call at The Law Office of Larracuente & Goulden, LLC in Milford, CT at (203)951-6688 today.