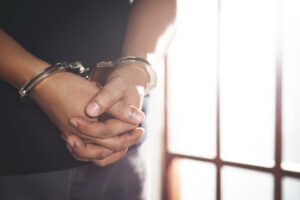 Being arrested can be one of the most traumatizing experiences that anyone can go through. Due to this, you may be likely to make more mistakes when speaking with law enforcement, as they can take advantage of your mental state and your increased anxiety over your future. In these times, it is important to remember that the police are not your friends. They have their job, which is to locate and detain those who have been suspected and charged with a crime.
When you have been arrested and charged with criminal activity, you want a dedicated and knowledgeable attorney by your side. With our team of determined defense professionals at The Law Office of Larracuente & Golden in Milford, CT, you can better understand your next steps after being detained. For these reasons and more, it is helpful to keep the phone number of your attorney with you at all times in order to prepare yourself for any legal need. Talk to our team about your specific situation and we can start to get to work!
When You Are Arrested, Keep Quiet Until You Talk With Your Counsel
The process of being arrested can be confusing and anxiety-ridden, and law enforcement can take advantage of your mental state in order to trip you up. While most people view police as a helping hand, when you are on the other side of the table, it is vital that you understand their role. They are not your friends in this instance, their job is to arrest you and hold you until the court can charge you.
This means that when you are under arrest, you should take advantage of your rights and stay quiet until your attorney arrives. A dedicated lawyer can help you to understand how to make positive legal decisions!
Determine Your Next Course Of Action With A Determined Attorney
After you have contacted your lawyer and they have reviewed your case, then it is time to discuss possible next steps. There are both immediate and long-term needs for you in this situation, including conditions of bond. Beyond that, there are many additional advantages to having a strong legal team during the course of your criminal case. By calling determined legal counsel, you give yourself the opportunity to plan your defense. If you have been arrested and charged with a crime, talk to your attorney as quickly as you can!
Arrested In The State Of Connecticut? Give Us A Call!
When law enforcement detains or arrests you, take advantage of your right to speak with a lawyer. For more information on how to handle this stressful situation, give us a call at The Law Office of Larracuente & Goulden, LLC in Milford, CT at (203)951-6688.