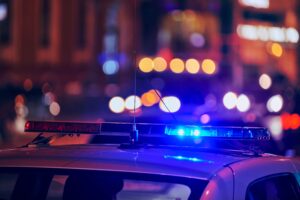 If you have been arrested and charged with a crime, you might be understandably shaken at the prospect of the interruption to your life. Even beyond the concept of jail time, these charges can be a major intrusion, and they can hang over your head for quite a long time after the event. When you have been accused of a crime, make the effort in finding a quality defense attorney to tackle your case.
With our team at The Law Office of Larracuente & Golden in Milford, CT, you can be sure that you have a dedicated defender ready to help you find a resolution in the criminal charge that the court has brought against you. Speak to a talented defense attorney quickly after you have been charged in order to learn about your options, as well as the stakes involved. A criminal conviction can follow you around for years after the fact, if not the rest of your life, so make the effort to reach a resolution!
Talk To A Talented Criminal Defense Attorney About Your Options After An Arrest
When you are arrested, you may have a million things running through your head, but one of your first steps should be to find a lawyer. They can help you to understand the seriousness of a possible conviction, as well as your possible avenues toward resolution. You might instantly think about the concept of a jury trial, but the simple truth is that most cases end before they have a chance to make it that far.
A qualified defense attorney can help you through the process after you are arrested and charged with a crime. Take some time to find legal counsel with the knowledge and expertise of your specific legal area in order to learn more about your next steps.
Know Your Options And Craft A Plan With A Defense Attorney
Your defense attorney can help you to understand the specifics of your case, as well as the options that you have in reaching a resolution that can help you to move on with your life. Each instance is different, so you want to have an expert there to help you to make sense of the situation. By securing knowledgeable legal counsel early in the process, you give yourself the opportunity to make measured steps in your defense.
Talk To Our Helpful Criminal Defense Team In Milford, CT
Your arrest is just the start of your legal moves, so be sure that you find a quality attorney to help you through your case. For more information or to set up a time for an appointment, give our team of criminal defense attorneys a call at The Law Office of Larracuente & Goulden, LLC in Milford, CT at (203)951-6688