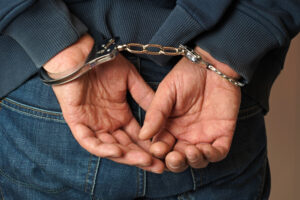 Being detained by the police is one of the most stressful things that you can experience, but you can take steps to understand your next move. After you have been arrested and charged with a crime, it is vital that you find appropriate legal counsel. Without proper representation, the police and District Attorney's office can try to intimidate you, so be sure that you know your rights with the help of a skilled legal team.
At The Law Office of Larracuente & Golden in Milford, CT, we are here to help you through this time. Understand your options at every step of the way with an attorney that keeps your wellbeing in mind. From your initial arrest through to the end of your case, we will help you to navigate the complicated legal process in the state of Connecticut. A conviction can follow you along as you look for employment and a place to live, so work with us to avoid these lasting ramifications. During your darkest hour, let us be a guiding light!
Have Quality Representation By Your Side When You Are Placed Under Arrest
One of the ways that law enforcement can trip you up is by speaking with you before you have a chance to talk with your attorney. For this reason, it is vital that you know who your lawyer will be in these instances. Keep their name and number handy so that when the time comes, you can call your counsel as soon as possible.
Before you are able to speak privately with an attorney, stay as quiet as you can. As they say, anything that you say can and will be held against you, and this is a true statement. Law enforcement uses every tool at their disposal to try to trip you up, starting with the moment you first interact. Always remember that their job is to arrest you, not to be your friend.
Know Your Legal Options After You Have Been Arrested
After you have been charged with a crime, it is vital that you hire a quality attorney in the care of your case. Public defenders are often overworked, leading them to try to push you toward a speedy plea deal. While they are doing their best, you want to have a team that is dedicated to helping you avoid a conviction. Reach out to a staff of lawyers who will work tirelessly to defend you!
Talk To Our Team In Milford, CT About Your Arrest And Charges
If you have recently been arrested, take the time to speak with an attorney with years of experience in Connecticut law. For more information or to schedule a meeting, call The Law Office of Larracuente & Goulden, LLC in Milford, CT at (203)951-6688.