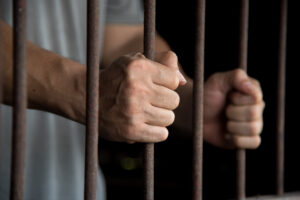 If you have been arrested and charged with a crime, you might feel that the legal system is there to protect you. In reality, this process can place you in serious jeopardy. Beyond the threat of potential jail time, there are lasting concerns associated with a conviction that can continue to follow you around. While the state of Connecticut has a "ban the box" bill, there are ways that a potential employer can view your history. Protect yourself by working to avoid a conviction in the first place.
When fighting your case is imperative, reach out to legal counsel from The Law Office of Larracuente & Golden in Milford, CT. We can bring our years of expertise in this field to help you work toward a positive resolution in your case. From negotiations with the District Attorney's office to a possible trial, we are here for you through every step of the process.
Do Not Wait To Find An Attorney
For many people, the police have been seen as a positive force for the entirety of their life. It can feel difficult to comprehend that they might be working against your best interest. Stay vigilant when you have been detained or arrested, and understand that their job is to find evidence against you.
If you are arrested, it is helpful for you to know the phone number of your attorney. While this is not always possible, at least knowing the name can give you the ability to speak with your legal counsel. Police will often ask questions before you speak with your lawyer, and directing them to a knowledgeable attorney can force the officers to follow the rules.
Even Misdemeanor Charges Can Come Back To Haunt You
The delineation between misdemeanor and felony charges could lead you to believe that your conviction will be a minor thing, but be aware of the implications. With the advent of internet background searches, it is easier than ever for your future employers to take a look at your past. Connecticut has strict laws in relation to these searches, but it can be difficult to prove that they did something wrong.
By avoiding a conviction entirely, you have the power to keep your background searches clear. Reach out to our team for more information on your specific charges, so that you have the knowledge you need to fight your case. We will work tirelessly to find a positive resolution.
A Knowledgeable Legal Team In Connecticut
Speak with The Law Office of Larracuente & Goulden, LLC in Milford, CT at 203-951-6688 for more information about our team. If you have been arrested, take the time to talk with a qualified attorney early in the process, so that you approach this situation with the consideration it deserves.