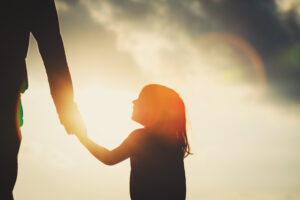 The intricacies of the law are not something to take lightly. After all, even a single misstep can cause your entire case to be thrown out or have you start all over again from the beginning. This same concept is true for probate, DUI's, and even custody battles. Indeed, it is important to follow every step correctly, but attempting to do so without an experienced attorney on your side can cause more of a headache than it is worth. In today's blog, your Milford, CT attorneys look at family law process and explain how we can represent your children's best interests in a few different ways.
Establishing Custody
While most people aim to form a civil union or marriage with the goal that it will remain for the rest of their days, the unfortunate truth is that this is not always the case. As a matter of fact, nearly fifty percent of marriages will end in divorce or separation in the United States.
Not only does splitting assets and other elements become complicated, but things get even more complex when a former couple has children in the mix. Indeed, determining which parent is awarded custody is a primary question involving your child's best interests. The courts will consider income, employment status, neighborhoods in which the parents reside, and so many other factors.
At the end of the day, however, we recognize that the court will act in the best interest of the children involved. This means looking at these factors and listening to testimony to make a sound decision. We can represent your family in these matters, ensuring you receive the best possible outcome for your situation. To learn more about this process and how our team can help, give us a call today.
Setting Fair Child Support
Another area of family law in which our team can help includes child support and child support modifications. As we mentioned earlier, there are several factors that the court will take into account in order to determine your outcome.
Child support is heavily influenced by the income bracket of both parents. What's more? There are several other factors to consider when making determinations. Contact our team to learn more today.
Other Ways We Can Help
Your rights and your family's best interests are our top priorities. We know that the process can be difficult due to unforeseen circumstances and heightened emotion, and as such, take the time to truly get to know your situation for ideal representation.
Speak with Our Team Today
Contact The Law Office of Larracuente & Goulden in Milford, CT by calling 512-595-5700 to learn more about the ways our team can represent your children and your family's best interests, and schedule your initial consultation with our team today.