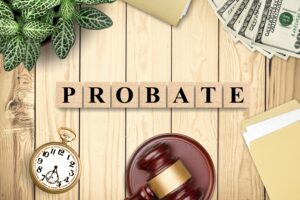 In our previous blog, we took a look at the process for filing for an LLC business and what you need to be aware of in terms of taxes. Shifting gears a bit, today's blog is going to focus more on the family side of our practice and talk about why it is important that you not only create a last will and testament, but seek proper avenues so that it can be proven in a court of law. In today's blog, your Milford, CT attorneys explain what it means to prove your will in a court of law, as well as how our team can help through probate services.
What is Probate?
When it comes down to it, the last thing you want to think about or even speak about out loud is you or a family member's sudden departure from the world. Indeed, death is a heavy topic that many are uncomfortable with talking about, but unfortunately, we have to have these tough conversations in order to ensure our family, loved ones, and assets are properly taken care of and allocated.
Believe it or not, the state will assume control if a last will and testament are not present to dictate how your assets will be divided, and in many cases, this could mean you do not receive a single penny of what should have been bestowed onto you and your loved ones. It is for this reason that we encourage all of our clients to learn more about the probate process.
For the sake of this blog, probate is the term used to describe the judicial process whereby a will is proven in a court of law. To learn more information about this process, give us a call today.
A Last Will and Testament
While it is often used interchangeably with a will, probate is used to describe the process, whereas a will is the physical documentation of your last wishes. Essentially, a will and testament are legal documents that expresses a person's wishes as to how their property – both real and intangible – is to be allocated. Contact our team to learn more today.
Protecting Your Most Precious Assets
The last thing you want to experience is the death of a loved one. What can be even more upsetting during this trying time is having to get into a legal dispute with the state regarding enforcing your loved one's final wishes. Our team will work with you throughout the entire process to ensure you receive nothing short of the best possible outcome for your situation.
Schedule Your Consultation
Contact The Law Office of Larracuente & Goulden, LLC in Milford, CT by calling 203-951-6688 to schedule your consultation with our team and learn more about protecting your family's assets and rights.