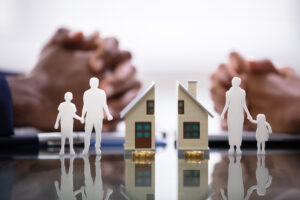 Your initial consultation is a very important meeting when seeking to pursue a legal matter, as it is your opportunity to explain your situation and learn about your options. Indeed, learning about your options is different than jumping into legal proceedings, and sometimes it is not in a client's best interests to act. Other times, it may be difficult to learn where to seek assistance, as not all attorneys practice the same areas of the law. In today's blog, your Milford, CT attorneys discuss what is covered under family law, as well as how we can help you.
Different Areas of Study
Believe it or not, not all attorneys practice the same area of law. For example, seeking assistance with a DUI charge will fall under the specialty of a criminal attorney, whereas filing for divorce will require a family attorney. In theory, every attorney could represent you under a number of areas, but in reality, quality practice is spent focusing on a specialization.
When it comes to family law, in particular, what is covered is of a greater variety. For example, adoption, custody, child support, prenuptial agreements, postnuptial agreements, divorce, and much more are all covered under family law.
When it comes down to it, you do not want a general practitioner that knows a little bit about various areas of the law. What you really want/need is someone who is an expert in that particular area so as to ensure better outcomes for your matter. Fortunately, this is where our team comes in to help. For more information about your options, give our team a call today.
Factors Unique to Family Matters
Whether you are aware of it or not, each situation is handled according to its corresponding law precedence. For example, divorce proceedings and probate are not going to operate on the same timeline, nor will they contain the same parameters. As such, it is important to gain a thorough understanding of what legal standing you may have, as well as what reasonable goals and expectations may be.
Factors that may be unique to family matters include filing dates, precedence, law, and more. Moreover, different states may have slightly different legal backing, meaning it is necessary to seek counsel within the state you reside. Contact our team today to schedule your free initial consultation.
Additional Ways to Settle
In addition to the traditional litigation route, many family matters may have the ability to settle things sooner and more efficiently with the help of meditation. Indeed, mediation provides an opportunity for both sides to settle a situation early in the process. In the event a deal has not been reached by the conclusion of the mediation, the next step would be to pursue litigation.
Learn More Today
Contact The Law Office of Larracuente & Goulden, LLC in Milford, CT by calling 203-951-6688 to schedule your initial consultation with our team and learn about your family law rights today.