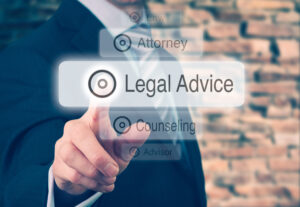 Whether you are aware of it or not, there are many situations throughout your life in which an attorney may be able to assist you. What's more? This can occur in a number of capacities. For example, suffering an injury while on the job that was a result of your employer's negligence can and should be addressed in a court of law. Another example may include having an executor of a will present the will before family members following the death of a family member. Regardless of avenue, however, it is important you recognize your rights. In today's blog, your Milford, CT attorneys discuss what you can expect from your initial consultation with our team.
Information Regarding Your Matter
It goes without saying that pursuing a legal matter is always going to be a process. Sometimes it may take a long period of time with multiple hurdles to step through, and other times you might encounter an opposing party that wants to close the case as soon as possible without having word get out. The problem is, however, that not everything is best solved through the legal process, and many times your situation does not easily fall into one specific category of the law.
In order to ensure your best interests are kept in mind, we provide our clients with a free initial consultation prior to hiring our firm. During this meeting, we meet with you to learn the facts of your case, how the law applies, and what it would look like to pursue your matter. To learn more about this process, reach out to our firm today.
How Our Firm Can Assist
Once we hear the facts of your matter, we will provide our expert legal opinion about the case. Depending on your situation, this can range from not having a legal case to having a case involving serious infringement upon your rights. During this part of the process, we will also discuss potential fees and retainer amounts, as well as important filing deadlines and a realistic timeline.
The Law office of Larracuente & Goulden, LLC is a general practice firm that represents clients of all criminal or family backgrounds. We can assist in cases involving adoption, child support, custody, divorce, DUIs, felonies, pardons, personal injury, property settlement, probate, and more.
What to Expect from Representation
No two cases are exactly alike, as each contains its own unique set of parameters and needs. As such, it is impossible to anticipate exactly how things play out without first getting a thorough understanding of your situation.
Schedule Your Consult Today
Contact The Law Office of Larracuente & Goulden, LLC in Milford, CT by calling 203-951-6688 to learn more about the importance of an initial consultation prior to pursuing a legal matter and schedule yours today.