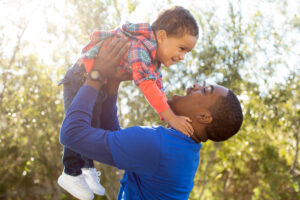 Family is an important thing that can mean something different for everyone. It can mean the people you are related to in a literal sense, specific friends that you hold close, a support network, an institution, and virtually any and everything in-between. While family-related matters should never be in question in terms of their characteristics or definition of family, there are actually a number of important hindrances that can complicate traditional processes. In today's blog, your Milford, CT attorneys take a look at the process of establishing paternity, and explain why it may be beneficial to do so.
An Important Role in Your Child's Life
Whether you are extending your family by reproducing a child, aim to do so through adoption, or are establishing custody through other arrangement, your doing so is a major life event and change. Indeed, a child is by no means a responsibility to take lightly, and that child's best interests are always going to take priority over other matters.
With this being said, your role with respect to the law is significantly important. No, we do not mean your role as a mother, father, parent, or guardian, but your legally-defined relation to the child in question. In other words, your legal status is used to determine what you do and do not have a say over with respect to your child, and you would be surprised what rights are given versus which are not.
Though maternity is relatively simple to determine and establish, paternity is not quite the same. As a matter of fact, Connecticut law states that when it comes to a married couple, the two individuals are presumed to be the parents. For couples that are not married or in a legal union, however, do not have the same given rights. To learn more about this process, give our team a call.
Ensuring They are Protected
Per the law, paternity of a child must be established in order to have a father's name listed on the child's birth certificate, inheritance rights can be established, legitimacy can be established, medical insurance can be applied to the child, and more. Contact our office to schedule your initial consultation today.
What it Means for You
Without established paternity, you are legally unable to have access to the many benefits of becoming a parent. What's more? You can find yourself in serious trouble if various unexpected events were to occur that require decisions for any of the previously mentioned major life decisions. In order to learn more about this process and what steps you can take, ask our office.
Learn More Today
Contact The Law Office of Larracuente & Goulden, LLC in Milford, CT by calling 203-951-6688 to schedule your initial consultation with one of our attorneys today, and learn more about your rights in the state of Connecticut.