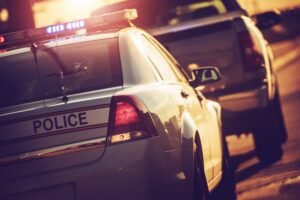 It goes without saying that the law is around us in a variety of settings. For example, a police officer is intended to serve and protect citizens, a judge may oversee a divorce or legal separation between former partners, and an official of the state is needed to execute a last will and testament. The law is even involved when a person's dog attacks or bites a random stranger, and it is often up to you to follow the steps of the process appropriately. But where exactly do you start? In today's blog, your Milford, CT attorneys explain how the law applies to a DUI situation, as well as what we can do to help.
DUI Charges in Connecticut
The first thing to know about the law is that, depending on the state in which you reside, variables may appear slightly different. For example, jurisdiction matters tremendously when seeking legal representation, and you are best off seeking a representative in your area as opposed to another. This means that if you reside in Connecticut, a Connecticut attorney is most likely the best candidate for representation. Additionally, attorneys are only licensed to practice in certain states, so hiring a Texas-based attorney for your DUI charge in Connecticut will not help you in your matter.
Indeed, driving under the influence of alcohol or substances is considered a misdemeanor offense for the first offense. Following this initial charge, however, DUI charges can become a felony matter relatively simply. To learn more about this process and what your options are in terms of a felony or non-felony matters, give our team a call today.
Potential Punishments
In the state of Connecticut, a blood alcohol concentration (BAC) of .08 or higher is considered legally intoxicated for an individual 21 years of age or older. For a person whose age is below that of the legal drinking age, a BAC of .02 or higher is considered legally intoxicated.
When charged with a DUI, you can expect punitive measures to ensue. For example, you risk losing your license, having a breathalyzer installed in your vehicle for operation, and permanent marks on your record. Additionally, you face the risk of hurting yourself and others if you are not being safe. Consult with our team to learn more about this process today.
What is at Risk?
Truthfully, everything is at risk when facing a DUI. This can include your record, your life, your family, and the lives of anyone else involved in the process. Indeed, it is always better to be safe than sorry, and our team can help you understand your rights during this process.
Schedule Your Consultation
Contact The Law Office of Larracuente & Goulden, LLC in Milford, CT by calling 203-951-6688 to schedule your free initial consultation with our team and learn more about DUI charges in the state of Connecticut.