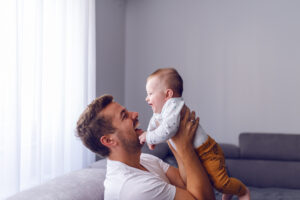 Family law – just as various other types of law – can be a tricky and/or complex field to understand. There are numerous factors hinging upon your case, and the slightest misstep can cause the process to restart or even throw your matter out altogether. Indeed, careful consideration is needed when pursuing a legal matter, and some situations are even more difficult to prove than others. In today's blog, your Milford, CT attorneys will discuss the trials and tribulations that accompany establishing paternity, as well as what our team can do to help.
Potential Complications
When it comes to family matters, most of the time, the situation is not straightforward. Indeed, a variety of factors influence your case, and acting in the child's best interests can be difficult to discern at times. Indeed, situations involving custody may look at various factors, including legal history, environment, employment status, and much more. Further, situations often change and evolve, and these changes are critical to note in the process to ensure any changes that must take place are followed accordingly.
One tricky practice, in particular, includes establishing paternity. You see, it is much simpler to establish maternal rights, and even if you are the birth father, that does not necessarily mean your paternal rights are acknowledged. For instance, if you and your partner bring a child into the world and you are not legally married, the courts will often defer to the mother to make specific decisions.
Further, this lack of status can make obligations and rights difficult to discern or unclear. For more information about this process, reach out to our team today.
Necessary Proceedings
Though it may seem as though establishing paternity should be a straightforward process, the truth is that it is a complicated one to traverse. Indeed, even if you are a child's birth father, there are certain rights that may not apply to you and impact how you manage your responsibilities.
When establishing paternity, the state of Connecticut considers the individual married to the birth mother as the legal paternal figure. Further, benefits of paternity include being able to list the father's name on the birth certificate, detailing inheritance rights, and more. Contact our team to schedule your consultation today.
How We Help
There are a variety of hindrances and obstacles that can get in the way of your legal paternal rights, but our team has over 20 years of experience and is ready to help you. We can work with you to ensure that your rights are protected and maintained and that you receive the best possible outcome in your matter.
Speak with Our Team
Contact The Law Office of Larracuente & Goulden, LLC in Milford, CT by calling 203-951-6688 to schedule your free initial consultation with our team and learn more today.