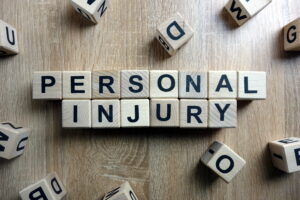 It goes without saying that attempting to traverse the legal system without guidance in the form of legal representation is extremely difficult. More often than not, laws and precedent are written in such a manner that certain rights and aspects are not always clear, and advocating for your rights truly is more of an art than a science. As such, having an experienced attorney on your side makes all of the difference. In today's blog, your Milford, CT attorneys discuss what you should keep in mind about your personal injury matter, and how we can best represent you by keeping your best interests at heart.
Through No Fault of Your Own
When it comes to legal representation, the types of representation out there vary significantly. The type of assistance you require will depend largely on the facts surrounding your case. For example, if you are in need of representation for adoption, divorce, custody, or other matter of the like, you will want to seek the assistance of a family law attorney. On the other hand, if you are at risk of being charged with a DUI offense, then a criminal attorney will be better suited to address these needs.
Though these are two broad categories, there exist issues that are more pronounced or distinct, such as a personal injury claim. A person pursuing a claim of this nature fits the bill of enduring a physical accident or injury while on the job or out in public through which the cause and result were of no fault of your own. To learn more about this process and how our team can help, give us a call today.
What Influences a Claim?
There are a number of factors that influence your personal injury claim, and you can guarantee that the other side will be doing what they can to prove their innocence and shift the blame. Keep in mind, however, that a true personal injury claim occurs through no fault of your own, and our team is dedicated to helping you receive the justice you deserve. When you are ready to discuss the facts of your case with our team, contact our office.
Seeking Representation
Though there are ways to settle disagreements without an attorney, it is virtually always more beneficial to you to at least seek out a second opinion. Our team will prove the pros and cons of your situation, as well as detail what representation will look like exactly so that you are completely aware of the process.
Consult with Our Team
When you are ready to speak to our team about your legal matter, we will be here ready to help. Contact The Law Office of Larracuente & Goulden, LLC in Milford, CT by calling 203-951-6688 today to schedule your initial consultation.