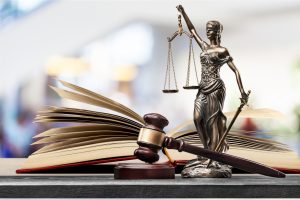 One of the biggest mistakes people make when getting started with their legal matters is not having an understanding of the steps. While your attorney will certainly walk you through them and ensure your interests are best represented, it can be difficult to provide the best representation when clients contain preconceived notions about what to expect. In today's blog, your Milford, CT attorneys take a look at the differences between criminal and civil court matters, and how our team can help represent you through both types of processes.
Understanding Your Rights
It goes without saying that there is what seems like an endless list of categories that fall within the law. Indeed, you would not expect an adoption matter to follow the same procedure as a DUI charge, and this notion is true throughout. In order to have an understanding of the specifics required in each scenario, it is important to recognize the differences between the two main categories most cases fall into, which are criminal matters and civil matters.
Criminal matters often have to do with crimes of high seriousness such as a felony. Some examples of these include arson, theft, driving under the influence, manslaughter, and murder. Civil matters, on the other hand, include situations that are of a different nature and often involve matters between individuals in a community as opposed to criminal, military, or religious affairs. An example of a civil matter includes filing for divorce and seeking representation, as well as personal injury matters, probate, and most family matters. To learn more about this process, reach out to our team today.
How the Case is Tried
One of the major differences between criminal matters and civil matters is the manner in which the case is tried. Indeed, criminal matters often involve a jury of peers that must decide a case beyond a reasonable doubt, whereas civil matters are often left up to a judge to determine.
Another major difference between these types of law is that your burden of proof or grounds for case determination differs drastically. As a matter of fact, each specific case – whether it involves adoption, divorce, property settlement, personal injury, DUI offense, pardons, or other – contains its own specific process, and it is best to consult with an attorney before making major moves.
What it Means for Your Record
Because criminal concerns are considered crimes of a much higher seriousness, the punitive result is often of a more extreme nature. For example, failing to provide your court-mandated payment of child support can get you into trouble, but it cannot lead to life imprisonment like manslaughter can.
Speak with Our Team
To learn more about the differences between criminal and civil matters, contact The Law Office of Larracuente & Goulden, LLC in Milford, CT by calling 203-951-6688 and schedule your consultation with our team today.