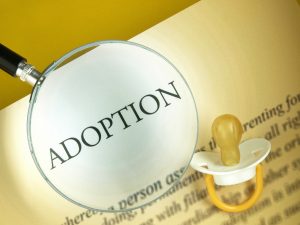 While life is filled with ups and downs, there are certainly some milestones that define unique periods for every person. For instance, graduating from school and entering the workforce is a unique experience, just as getting married, buying a home, and starting a family is. Though there are different ways to accomplish many milestones, each one is significant nonetheless. In today's blog, your Milford, CT attorneys will explain the process behind starting a family through the institution of adoption, and how our team can help you through it.
Following Steps Accordingly
It goes without saying that with any legal process, there are unique steps and procedures to follow to ensure the process unfolds accordingly. In other words, each step must be adhered to exactly, otherwise, it could jeopardize the process. When it comes to adoption and other family law-related matters, this sentiment is even more true. Indeed, failing to perform a step exactly in the correct order not only can cause the process to take longer, but it can cause you to lose your case.
Indeed, each legal matter requires significant attention to detail, but matters that can lead to the formation of a family or lack thereof certainly require compassion and understanding to properly represent. This is where our team comes in to help, however, as we have more than 20 years of experience representing families in their adoption matters in the state of Connecticut. What's more? We take care to prioritize your unique needs, seeking outcomes that represent your best interests. To learn more about this process, please contact our team today.
LGBT Family Rights
One practice area that we proudly stand up for is LGBT family rights. Though everyone should have the same chances of starting a family of their own, the sad truth of the matter is that the state of Connecticut, as well as many other states, did not afford the same adoption rights to same-sex couples until 2017.
Even after Supreme Court decisions have declared same-sex couples to be held to the same levels of consideration as opposite-sex couples, we continue to see injustice and discrimination in many family law matters. We will work tirelessly to ensure you receive the best possible outcome, and we welcome you to give us a call and learn more about your rights today.
Representing Your Best Interests
It can be difficult to traverse the legal world surrounding family law, and we offer guidance with your best interests in mind to make the process as smooth and painless as possible.
Schedule Your Consultation
To learn more about the process of adopting in the state of Connecticut, contact The Law Office of Larracuente & Goulden, LLC in Milford, CT by calling 203-951-6688 and schedule your free initial consultation with our team today.