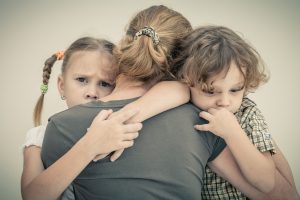 When it comes to ensuring your rights and interests are protected by the law, there is a myriad of vultures out there looking to take advantage of you. After all, situations involving personal injury, divorce, custody, paternity, and so many others leave individuals and families alike in vulnerable positions, and some crooked officials tend to capitalize off of that. Because this is such a common and concerning issue, it is important to do your research and know what to do and what to look for in the event of an impending legal matter. In today's blog, your Milford, CT attorneys discuss a few important factors to know about pursuing a legal claim, as well as how our team is here to help.
Beware of Sub-Par Legal Help
One of the biggest mistakes an individual can make when starting out the legal process is believing full-heartedly what they find on the internet. Indeed, while some legal doctrine and governing documents are available for anyone to read, their interpretation is up to the courts. Yes, some items are very straightforward, however, others have more grey area.
In addition to being hesitant about what you find on the internet, make sure you are not entrusting your matter to anyone who is less than aptly qualified. Some sites and companies claim to be able to help you through your matters without worthy licensure and qualifications, and others aim to take every penny and dollar to your name. Before entrusting the first person you find online, make sure to do adequate research and read reviews to ensure they are the right person for the job.
The Process is More Complex Than You Think
Another mistake individuals face when seeking legal help is that self-representation is always a better option because it is cheaper. While you can certainly cut some costs by representing yourself in some situations, bear in mind that the law is not as straightforward as you might have initially perceived it.
Indeed, having an individual on your side to help you parse through important legislation and doctrine that can or should be applied to your case is incredibly invaluable. What's more? A trained professional will have the charisma and advocacy abilities to ensure that your best interests are not only represented, but protected in a court of law.
Seeking Justice in an Equitable Manner
Ensuring that you receive the outcome you deserve is a tricky process, and most of the time it simply cannot be promised. At Larracuente & Goulden, LLC, we can guarantee you our time and devotion to your matter, as we will work diligently and tirelessly to ensure you receive the best possible outcome for your concern.
Learn More Today
Contact The Law Office of Larracuente & Goulden, LLC in Milford, CT by calling 203-951-6688 to learn more about this process or schedule your initial consultation with our team today.