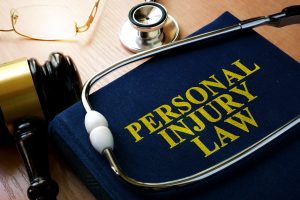 It goes without saying that there are a variety of ways to settle your legal matter, such as through litigation, arbitration, or even mediation. What's more? The way you pursue your matter will differ depending on the specific facts surrounding it, such as if it involves families, DUI's, or personal injury. While one situation may seem straightforward, there are a number of factors that can ultimately influence your outcome. In today's blog, your Milford, CT attorneys take a look at what to expect when pursuing your personal injury claim, as well as how our team is here to help you through it.
What is a Personal Injury Claim?
Accidents occur on a regular basis with no rigid rhyme or reason behind them. Sometimes technology malfunctions, other times someone makes a mistake, and other times innocent people experience the effects of another person's negligence.
A personal injury is a circumstance in which an individual becomes injured due to another person's or company's negligence. When it comes to looking at your personal injury matter, there are a number of factors to take into consideration. For instance, location, injury, parties involved, and so much more influence the outcome of your matter.
Some of the common causes of a personal injury claim include medical or dental accidents, premises liability, vehicular or motorcycle accidents, defective or faulty products, workplace accidents or injuries, assault claims, animal attacks or bites, and tripping incidents.
Regardless of the incident itself, however, you will need an experienced attorney on your side to not only ensure that you are properly represented, but that you receive the justice you deserve. For more information about this process, reach out to our team today.
Proving Someone's Negligence
Like any other legal matter, there are aspects of your claim that must be proven in a court of law. Indeed, it is one thing to say that another individual is at fault, but it is a completely different task to prove negligence in a court of law.
Because your matter – just as others – contain a unique set of facts and parameters, there is no way to provide an accurate representation of how your matter will play out without speaking to an experienced individual familiar with Connecticut law.
Getting What's Yours
We strive to help our clients achieve the justice they deserve, and we will work tirelessly to ensure you do not receive anything less than that. Reach out to our office today to schedule your initial consultation so that we can help you fight for what is yours.
Schedule Your Consultation
Contact The Law Office of Larracuente & Goulden, LLC in Milford, CT by calling 203-951-6688 to learn more about the legal process, or schedule your initial consultation so we can get started today.