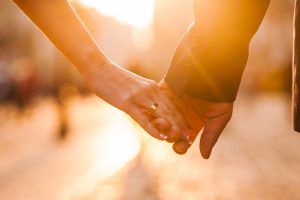 It goes without saying that nearly every major decision in life has a legal leg to stand on. What's more? There are consequences that accompany major changes that are not properly reflected in legal doctrine. These can heavily influence a number of factors, including your income, housing, and more. When entering a civil union with another person, the lines become blurred as responsibilities are shared. If this union ends in separation, however, the process is only further exacerbated. In today's blog, your Milford, CT attorneys take a look at the role that premarital agreements can play, as well as how they help define a couple's legal marriage responsibilities.
The Intricacies of Marriage
When two partners choose to spend the rest of their lives together, important aspects such as finances, property, homeownership, children, and more are typically shared between the two. Sometimes people grow apart, however, and choose to dissolve their marriage or union. The problem arises, however, when all of these factors must once again become separated.
In an ideal world, partner A would take what is theirs, and partner B would take their portion of the property. Unfortunately, that is not how the process goes most of the time, and items such as purchased property and children simply cannot be split down the middle.
Indeed, divorce is often a messy area of family law, and ensuring each party receives what they are owed is a concept considered up in the air. In the event of this occurring, however, a premarital agreement would come in handy. To learn more about the intricacies of marriage and divorce, reach out to our team today.
Answering the "What if" Questions
More often than not, there is a negative connotation associated with premarital agreements. On the contrary, however, this doctrine can actually help couples legally define their rights and responsibilities for their forthcoming union.
Premarital agreements, also known as prenups, can be anything you want them to be. For example, they can contain information on who will support whom in the event of a separation, death, or significant injury. What's more? Prenups can also define items such as how disputes and marital altercations are handled, each party's rights to real property, parenting, asset appreciation, estate rights, children's estate rights, and more.
Help is On Your Side
It can be tricky to traverse the legal realm, and having an experienced and dedicated team on your side can make a tremendous difference in the outcome of your situation. We will meet with you during your free initial consultation and discuss what it will look like in terms of representation, as well as provide advice to help you through your premarital agreement.
Schedule Your Consultation
Contact The Law Office of Larracuente & Goulden, LLC in Milford, CT by calling 203-951-6688 to learn more about defining parameters within a marriage, or call to schedule your free initial consultation with our team today.