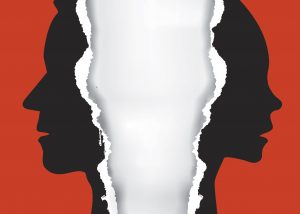 It goes without saying that any marriage takes work. Whether you define roles in a premarital agreement or prefer an open communication style as you go, effort, trust, and an entire slew of factors must be taken into account. In some circumstances, however, a union may not work or be the best step for two individuals, and they may choose to part ways after some time. In today's blog, your Milford, CT attorneys would like to take a look at the legal requirements and process of dissolving a marriage, and why it is important to have an experienced attorney on your side.
A Tumultuous Time
There is no doubt that separation can be an emotional time for one or even both parties. This can often be expressed as rage, anger, sorrow, and much more. In an ideal world, parties could leave and take what was theirs and call it a day. In reality, however, there are a number of factors to be considered.
Indeed, this is a strenuous and difficult process for many, and it can be even more so if you have children. For these reasons, our team is prepared to act as a support and provide professional guidance and legal assistance through your divorce proceedings in order to achieve the best possible outcome for you and your family. For more information about this process, reach out to our team today.
Understanding Your Legal Rights
There are hardly any times in which divorce proceedings are simple, as a number of factors must be taken into consideration. It is not just two individuals who are separating, but the division of assets, property, custody and visitation of children, child support, and more.
Additionally, you will have to deal with the nuance of establishing property rights, intellectual property rights, revision of wills and estates rights, if present, and more if a post-marital agreement is not already established. Our team takes the time to fully inform you of all of your legal rights and how exactly we can help. What's more, we will work tirelessly to ensure that you are properly represented and taken care of throughout your proceedings.
What Are Your Best Options
One factor that sets us aside from most is the manner in which we take the time to truly get to know you and your situation. We strongly believe that proper representation begins with trust, transparency, and openness regarding the situation. When you are ready to begin your case, feel free to reach out to our team for your free initial consultation.
Schedule Your Consultation
For more information regarding divorce matters and how we can help you, contact Larracuente & Goulden, LLC in Milford, CT by calling 203-951-6688 to schedule your initial consultation today.