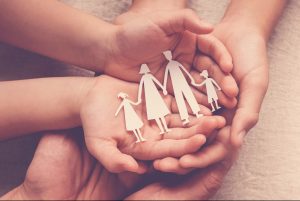 One of the biggest misconceptions out there is that all types of law are similar or follow the same procedures. In reality, this is far from the case, as each specialty requires a vast knowledge of state's laws, previous precedent, and the specific situation at which you are seeking representation. Indeed, family law matters are going to differ significantly from criminal law matters and so on and so forth. The statute of limitations is different, as are the standards used, and more. In today's blog, your Milford, CT attorneys will take a deeper look at family matters in particular, as well as how our team can best represent you.
Understanding Your Rights
In its broadest sense, family law is an area of law that specifically deals with family matters and matters of domestic relations. It can cover a range of specifics, including premarital agreements, adoption, paternity, divorce, custody, child support, and more. In essence, it covers anything related to families. Because there is a significant amount of overlap, it takes a skilled professional to help you traverse the complex field and, ideally, achieve the best possible outcome for your case.
Keep in mind, as well, that the legal world is far from a black-and-white depiction or a list of scenarios. It can be perceived as more of an art than a science, as a significant portion of it includes interpreting legal stature and precedent as it is applied to real-world scenarios. This means that just because a case settled in the manner it did doesn't mean the exact same thing will happen to you. For these reasons, it is best to avoid seeking legal advice on the internet, and instead, consulting with an educated attorney. For more information, contact our team.
Seeking the Right Representation
Just as there are crooked politicians or bad bakers, legal services and representation can waver in quality, which will certainly play to your detriment if you do not do your research. For instance, you may have a better outcome seeking an attorney that specializes in family matters as opposed to one that considers themselves a general practice. Making sure you have a thorough understanding about what services different firms offer will go a long way when it comes to addressing your specific needs.
How Our Firm Can Help
At Larracuente & Goulden, LLC, we have worked tirelessly for over 20 years to ensure that our clients are properly represented with a firm hand and the best possible resolution for their case. With combined efforts, we focus on family and criminal matters, and our team has a vast knowledge base of precedent and order.
Schedule Your Free Consultation
For more information about our services, or to schedule your free consultation with our firm, contact The Law Office of Larracuente & Goulden, LLC in Milford, CT by calling 203-951-6688 today.