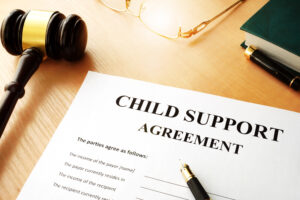 Whether you need to set up child support following a divorce, or need to make changes to your client plan, then our team can help. We know family law, and want to make sure you and your children receive the help you need. At The Law Office Of Larracuente & Golden in Milford, CT, we can help with child support and custody concerns.
When to Set Up Child Support
One of the difficult aspects of a divorce or separation is figuring out who will be the custodial parent and who will be paying child support. We understand that the health, safety, and wellbeing of your children is paramount, and we take that into account as we help you navigate this difficult process and create a plan for support, one that is detailed and spelled out clearly.
Help With Arranging a Plan
If you need to seek child support, or require assistance with choosing an amount to pay that you can afford and can provide the support your kids need, then talk to our practice. We have family law attorneys on hand who know this process inside and out, and who can help you obtain the best results for your family. The sooner a plan is arranged and agreed upon, the sooner you and your former spouse/partner can move on to the next stage of your lives.
Updating Your Current Support
The judge will take several factors into account when choosing the amount of support being paid, ruling based on what is best for the children involved. However, we know that sometimes circumstances change. You may be laid off or furloughed, leading to a drop in your income. You need a family law attorney who can help adjust your support payments to reflect these changes in your lifestyle, or make sure the proper amount is being paid if you're the custodial parent. In either situation, you need a plan that allows the children to be properly supported, making sure they have food, clothing, and all the necessities to lead a happy and fulfilling childhood. We can help you make these changes by following the proper channels and ensuring resulting modifications are binding and fair.
If you have any questions about child support, whether you're the custodial or noncustodial parent, then please don't hesitate to reach out to our team.
LEARN MORE ABOUT FAMILY LAW WITH OUR MILFORD, CT LEGAL TEAM
You need support and our team can help create a plan that helps your family. When you need to arrange a plan for your child following divorce, talk to our team of trusted attorneys at The Law Office of Larracuente & Goulden, LLC in Milford, CT at (203)951-6688.