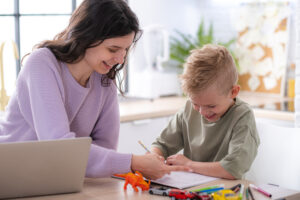 Navigating a divorce or legal separation in the state of Connecticut can be a difficult and emotionally draining experience. When children are involved, each parent wants to see to it that the outcome is in the child's best interest. For this reason, it is essential to be aware of the resources available to guide and support you throughout this process. Your legal team can help you attain a resolution that best serves your child's development. To obtain your desired results, it is of utmost importance that you express the full extent of your parenting abilities during your negotiations.
At The Law Office of Larracuente & Golden in Milford, CT, we will provide knowledgeable counsel to help you receive a positive resolution for your child's custody. Speak with our team early in your divorce or separation process to obtain the best determination for your child possible!
Defining Your Parenting Plan
Because of the multiple possibilities of potential outcomes, separating from your partner is a difficult process to contemplate. When your attorney practices with an empathetic hand, they understand the emotional toll of upending a child's living situation. Our team will listen intently to your needs and provide detailed representation that centers your concerns for your child.
You should know that throughout the separation process, the judge's primary consideration will be an independent evaluation of the best outcome for the child. They will make their determination based upon your living situation, employment status, level of income, and more.
Your custody agreement will set legal expectations for each parent involved and outline your major responsibilities. This legal document establishes a parenting plan that says how each of you will care and provide for your child after separation. Our team will work to help you and your former partner come to a mutual understanding that is legally binding.
Determining Child Support
When establishing your custody agreement, a primary element to define is any child support payment and manner of delivery. Child support is a supplementary financial contribution for non-custodial parents to provide the resources to help raise their children. Our team will help you understand any support amounts you are due or owe depending upon your custodial status.
Reach A Beneficial Custody Resolution With Larracuente & Golden in Milford, CT
When parents divorce or separate, custody agreements outline the responsibilities of each former partner. Effective legal counsel can establish transparent and caring representation during your court proceedings to reach an outcome in the best interest of your child. Call The Law Office of Larracuente & Goulden, LLC in Milford, CT at 203-951-6688 for more information about how we can help you to reach a positive result during your custody negotiation. Initial consultations are free, so do not hesitate to contact us now!