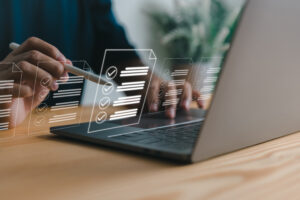 When you form a new business, you might not be focused on the legal designation of your new company. Do not put this off, however, as it is an important step in the creation of your new enterprise. To ensure that you stay above board in terms of laws and regulations, make the effort in speaking to a knowledgeable attorney. Our team can help you to understand the differences between each designation so that you can make the choice that is best for you and your new company.
At The Law Office of Larracuente & Golden in Milford, CT, we are here to help you and your fledgling business to make positive steps in your growth, starting with the formation of a limited liability company. This term, commonly called an LLC, gives you certain advantages and responsibilities. It can also protect your personal finances from seizure in the event of a bankruptcy. Speak with your legal team about whether an LLC formation is right for your business, and if so, we can guide you through every step of the process.
How Does A Limited Liability Company Designation Affect My Business?
The formation of a limited liability company (LLC) is a pivotal step in the start of many businesses, and it is important to understand the advantages of this delineation. Working alongside a helpful attorney can be key in this process, so if you are struggling with the concepts, take the time to speak with an expert on the topic. Be sure that you are making the right step for you and your business.
An LLC designation differs from a corporation, which can issue shares. With an LLC, you can, however, allow for sole ownership of your company. Talk with your lawyer about your needs and goals with your new company, so that you understand which moves to take and when to take them.
Is An LLC Right For My Company?
As with any serious business decision, it is helpful to speak with your attorney about the advantages and drawbacks of forming an LLC. If you are just starting out, this designation can help, however. Most companies fall under this category, especially those that qualify as small businesses.
One of the most significant advantages to this designation is that it allows you to shield your finances in the event of a bankruptcy. Without this legal protection, you could be personally responsible for your business debts.
Our Team In Milford, CT Can Help Your Business With LLC Formation
If you need to take your business to the next level, talk to our team about forming a limited liability company. For more information or to schedule a meeting, give us a call at The Law Office of Larracuente & Goulden, LLC in Milford, CT at (203)951-6688.