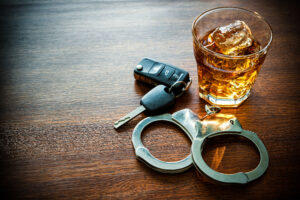 If you have been arrested and charged with driving under the influence of alcohol or another substance, there are numerous ways that your life can change. Even if you did not drink a drop, your license could be suspended for a period of 45 days for simply refusing a blood alcohol test. Should this charge turn into a conviction, there are serious consequences that can affect your ability to find a job or even your opportunity to find a new place to live.
When you need a legal team that keeps your rights at the forefront of every discussion, talk with our team of attorneys at The Law Office Of Larracuente & Golden in Milford, CT. From your initial arrest, be sure that you have a talented lawyer by your side. We will work tirelessly to help you to reach a positive outcome in your case so that you can work to rebuild your life after an arrest. Speak with an attorney who is an advocate for your success!
Retain Legal Counsel Quickly After Your Arrest For A DUI
When you are arrested, it is important to remember your rights and call an attorney as soon as possible. Do not try to handle the situation on your own, as without a knowledgeable lawyer, the police may try to get you to incriminate yourself. Talk to your lawyer first before you speak to law enforcement, as you might find yourself tripped up by their questions.
Even if it is only your first offense, driving under the influence is a serious charge in the state of Connecticut. While your first conviction is likely to be a misdemeanor, any later DUI charges can be raised to the level of a felony. Take your case with the seriousness that it deserves with a call to a quality attorney.
Learn About Your Options After A DUI Arrest
If you have been arrested and charged with a DUI offense in the state of Connecticut, take the time to speak with a dedicated attorney about your next steps. By retaining legal counsel, you give yourself the opportunity to reach a positive outcome.
Our team will work with you to navigate the complex world of criminal law. If you receive a conviction, your life could be negatively impacted for years to come, so it is vital that you do not brush off your charge. Speak with our team about all of your options in crafting a suitable defense strategy.
An Understanding DUI Legal Team In Milford, CT
When you need a lawyer after an arrest for a driving under the influence offense, talk to our team. For more information, give us a call at The Law Office of Larracuente & Goulden, LLC in Milford, CT at (203)951-6688.