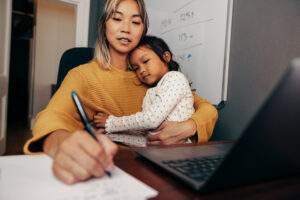 If you are in the process of a divorce, or if you and your former partner were never married, the discussion of how to care for your child can become contentious. Even when things are amicable, it can be difficult to come to terms on a schedule of visitations. During this time, be sure that you have retained helpful legal counsel so that you understand your rights and responsibilities at every step.
With our team at The Law Office of Larracuente & Golden in Milford, CT, you can rest easy knowing that you have a dedicated attorney there to help you to reach an outcome that is beneficial for both you and your child. Take this necessary step so that you do not wind up alone facing a skilled negotiation team, as you could wind up overwhelmed by their knowledge and tactics. For the future of you and your little one, spend some time with our team to know your option during the discussion of your custody agreement. A determined team can help you to reach a positive outcome!
How A Custody Agreement Helps You And The Other Parent Make Decisions
When you and the parent of your child split up, there need to be discussions about how you want your child to be raised. A custody agreement can help you to outline certain things that are important to you, and if you do not have an attorney during this process, it can negatively affect your daily life. Even more, it can change the way you parent, so take the time to speak with a talented team of lawyers about your needs and desires.
Custody agreements can include many different things, and one of these topics is your schedule of visitations and guardianship. If you are looking to obtain sole custody of your child, there may be additional discussions about the fit. In order to find a flexible situation that works for you, work with a talented custody attorney about your options.
Custody Negotiations Help You And Your Former Partner To Work Together
The most important thing during your negotiation is the overall wellbeing of your child. A judge will have the final say on your decisions, but having a custody agreement in place can let you have a little more control over how your child is to be raised. Be sure that you have a skilled legal team in place during negotiations, as this document can have lasting implications.
Your Custody Attorneys in Milford, CT
When you need help in reaching a positive outcome in your custody negotiations, we are here to help! Call The Law Office of Larracuente & Goulden, LLC in Milford, CT at 203-951-6688 for more information or to schedule an appointment.