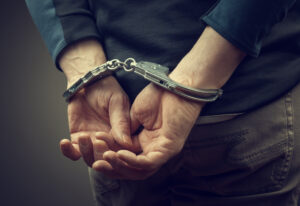 Anyone can be placed under arrest, so it is important to understand the process before you find yourself in this situation. The lasting effects of a conviction can follow you around in your future ability to find a place to live, or in your future job searches. Online background checks are more prevalent than ever, despite government attempts to curb their use. While Connecticut currently has a ban-the-box legislation, it can be difficult to prove that a prior conviction is the deciding factor in choosing not to hire you. Take the necessary steps from the moment you are arrested, so that we can work to avoid a conviction.
At The Law Office of Larracuente & Golden in Milford, CT, we can work with you from the start to help you to reach an acceptable resolution in your case. From DUIs to felony charges, we are here to further your legal needs, to work to avoid a conviction in your criminal case. Speak with our team today about your particular needs in the state of Connecticut, as each jurisdiction has their own specific laws and regulations. Start your work today on your criminal charges.
Driving Under The Influence Can Lead To Stiff Penalties
If you have been charged with a DUI in Connecticut, it is important to know your rights. In addition to this, you should be aware of the penalties that can come alongside a conviction. Even the refusal to submit yourself to a blood alcohol test during a traffic stop can cause you to lose your license, which can seriously affect your daily life. Americans rely upon their cars, so this can hinder your ability to work or visit your loved ones.
If you are over the age of 21, the limit for your blood alcohol content (BAC) is .08%. This is fairly standard among states, but some others have a slightly higher limit in .1%. For minors, the limit is substantially lower (.02%), so young drivers need to be aware that even a single drink could have negative effects on their life.
How Your DUI Can Affect Your Daily Life
Even before the resolution of your case, a driving under the influence charge can significantly impact your life. If you have been arrested for this offense, take the time to speak with a qualified legal professional about your options. Going it alone can leave you at significant risk, and there are benefits with an early start to your defense. If this is your second Connecticut DUI in a ten year span, the charge could be upgraded to a felony!
Helpful Legal Counsel In Milford, CT
A quality lawyer can help you through navigte difficult legal situations. Contact The Law Office of Larracuente & Goulden, LLC in Milford, CT by calling 203-951-6688 to learn more about how we work to avoid DUI convictions.