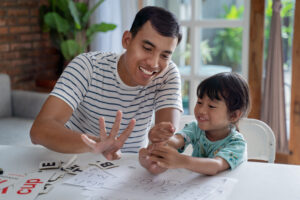 Divorce can be a difficult time in your life. If you have a child that you are raising with your former partner, this separation can be particularly stressful. An effective legal team can help you reach a resolution that is beneficial for you and your child. Their development is the most important aspect of this entire situation. It is vital to your negotiations that you show the positive side of your parenting capabilities through every step of the process.
Legal counsel from Larracuente & Golden in Milford, CT can help you reach a positive final resolution with caring and knowledgeable support. Do not wait to seek effective legal aid in this process and work early to move toward a positive resolution for the future of all parties involved!
Set Initial Guidelines For Responsibility
One of the most important steps in your family's legal process is what is known as a custody agreement. This is a document that both you and your former partner agree upon. The custody agreement includes major responsibilities for each adult involved, setting legal expectations for the parents.
This process is therefore hugely vital in setting boundaries that can be enforced in a legal setting. Ensure that the schedule with your child works for both you and your ex-partner. We work to help the two of you come to an understanding that is legally binding.
Demonstrate Your Abilities As A Parent And A Capable Caretaker
While your negotiations are helpful, the judge has one singular primary goal and that is the wellbeing of the child. This means that even if you have come to an agreement with your former partner, the law supersedes your wishes. Custodial rights are dependent upon a broad selection of factors. These can include income, housing stability, and more.
A judge can also determine how visitation could work if you happen to move in the future, as well. These discussions can become more complicated if the judge does not have faith in your parenting abilities. The advice of quality legal counsel can help you navigate these waters.
Plan For A Positive Custody Resolution With Larracuente & Golden in Milford, CT
Custody agreements outline the responsibilities of each parent. The proper counsel can help you to ensure that you have a say in the raising of your child and that both you and your former partner are held to a standard. Call The Law Office of Larracuente & Goulden, LLC in Milford, CT at 203-951-6688 for more information about how we work with you to reach a positive result in your custody negotiation. The most important thing is the healthy growth of your child. Speak with us about how a firm, yet flexible plan can help you and your former partner to work together for the good of your little one.