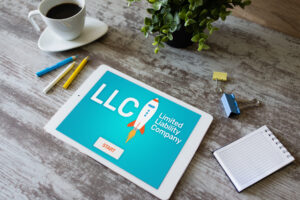 One pivotal step in the birth of your enterprise is the formation of an LLC. This is a legal process in which the federal and state governments recognize your company as an official entity. There are advantages and drawbacks of the filing of a limited liability company. For tax purposes and to establish yourself in the business world, it may be time for you to form an LLC to continue with your business and to grow positively. Discuss your options with The Law Office of Larracuente & Goulden, LLC in Milford, CT and give yourself the tools you need to succeed!
When You Need To Approach Things The Right Way
The creation of a business can be a complicated thing. That is, assuming you do it the correct and legal way. Sometimes businesses start out as a simple idea and then build up from there. In these situations, it is important to take the formation of your company seriously even in its early stages. This can be helpful in later conflict resolutions that may arise in debts and equity negotiations. Sometimes burgeoning startup chiefs put off some of the legal discussions for fear of changing a positive work environment. You also may not see your business becoming your primary source of income. Plan for the future through proper legal planning.
What Is An LLC?
A limited liability company is a designation that sets your legal duties and tax structure. This is not for the creation of corporations. In fact, this can help you to avoid the stiffer regulations that come with operating a larger entity. All fifty states within the United States have statutes regulating the formation of business entities, and this is generally a requirement in the legal creation of your new business.
If you have been operating for a while without the use of an LLC, speak with us today about your options in forming a suitable legal designation for your company. Be a good steward of your enterprise and protect your investment by taking care of the legal side of business.
Trust Your Connecticut Legal Counsel
The formation of your company as a legal entity might seem difficult or confusing to you. Do not let this become a hindrance in your filing, as the future of your business depends on it. The Internal Revenue Service uses this designation to appropriately determine your tax rate, as well as incentives and rebates. There are not only drawbacks to the formation of an LLC. Discover how to navigate this new determination and stay on even footing!
Helping You Succeed In Milford, CT
The creation of a business entity can entail some tricky legal waters. Call The Law Office of Larracuente & Goulden, LLC in Milford, CT at 203-951-6688 to learn more about how we can help you to operate legally in Connecticut.