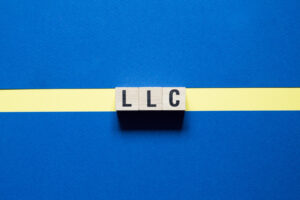 Attorneys are individuals that practice the law and serve as advocates for their clients and their rights. Depending on the attorney's given specialization, this can range in terms of how a person may be represented and in what capacity. For example, family law attorneys tend to represent clients undergoing divorce, adoption, custody battles, child support disputes, and more, whereas a criminal attorney may assist with a DUI charge or pardon. In today's blog, your Milford, CT attorneys discuss how our team can help you form your LLC business, as well as what to expect from the process.
What is an LLC?
Starting your own small business is a rewarding endeavor, but one that requires you to follow the formation steps exactly as they are intended to be followed. Indeed, skipping steps or completing steps incorrectly can result in more than a minor setback, and the last thing you want is to have to restart the entire process and lose the funds that you have already invested in the process. Fortunately, this is where an informed attorney can come in to help.
You see, starting a small business first begins with a mission and a goal. Once you decide what it is you want to do, then you can review the various business types to determine which align with your interests the best.
Looking specifically at a Limited Liability Company, an LLC is a form of private limited company with a business structure that combines elements of a sole proprietorship or partnership with that of a limited liability corporation. It is not a corporation. To learn more about this process and what your steps are to get started, give our team a call today.
Implications for Taxes and Filing
The primary influences your business type or structure selection have include how you are going to file your taxes. Indeed, the Internal Revenue Service (IRS) maintains very specific rules for filing, what you need to provide when you file, how you need to file, and more. This is more than simply submitting a form or two, and any inconsistency or error in the process can and will result in negative consequences. Contact our attorneys to learn more about this process and how we can help.
Trusted Attorneys on Your Side
We, more than most, know what it takes to file for an LLC. After all, we are one! Additionally, you can ensure that our attention to detail and dedication to the law will serve you greatly throughout the process, and we ensure you are completely comfortable and knowledgeable every step of the way.
Schedule a Free Consultation
Contact The Law Office of Larracuente & Goulden, LLC in Milford, CT by calling 203-951-6688 to schedule your initial consultation with our team and learn more about your legal rights in the state of Connecticut.