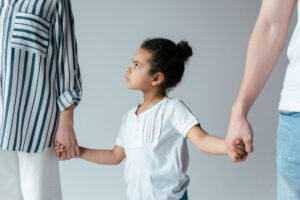 It goes without saying that family legal matters can be difficult in more ways than one. For example, a divorce between two individuals that do not share children is resolved differently than one that does share children, and each family's situation is going to vary. Indeed, our team does not see our clients as cases, but rather, as individuals seeking assistance through a complicated time in their lives, and we are more than happy to meet you where you are. In today's blog, your Milford, CT attorneys take a look at what you should keep in mind when defining your custody agreement and how our team can help.
A Need to Define a Parenting Plan
Separating from a partner is a difficult process for anyone, especially considering the wide range of situational outcomes. It is one thing to have an experienced attorney on your side, but having one that is also empathetic is a completely different thing. Our team meets you where you are to gain a thorough understanding of your needs and, subsequently, provide detailed representation for your matter.
Whether you are aware of it or not, it is important to know that the judge's primary consideration will be the best interests of any child(ren) shared between the former partners. To determine this, the judge will take a look at current employment, living situation, income, relativity to resources, and more.
In addition to custodial and noncustodial rights, your custody agreement will require you to define a parenting plan. This helps ensure the best outcomes for any children involved in the matter. To learn more about this process and how our team can help, give our office a call today.
How Child Support is Going to Work
Another important element to define in your custody agreement is child support payment and delivery. Indeed, raising a child or multiple can quickly add up, and the income of a single parent can quickly become stretched thin.
It is important you are able to provide the resources necessary to make sure your children are in a healthy environment, and child support is a supplementary way for non-custodial parents to contribute. Ask our team about your options for moving forward today.
Future Situational Changes
Finally, it is important to recognize that not everything is permanent. We know that change happens all of the time, and it is important to update legal documents when major life changes occur. For example, it is wise to document a layoff when contesting child support payment amounts.
Give Our Team a Call Today
Contact The Law Office of Larracuente & Goulden, LLC in Milford, CT by calling 203-951-6688 to learn more about what you should keep in mind regarding custody determinations, and schedule your initial consultation today.