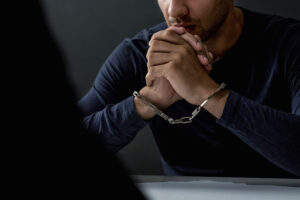 There are many ramifications of a felony or misdemeanor conviction. Even if you are able to put aside jail time or unpayable fines, the result of your case can endure and follow you for years after. It may be difficult for you to find suitable employment, which is often a stipulation of the same conviction that brought you to this point in the first place. You may also struggle to find a place to live, as many landlords will use your plea or trial result as a disqualification on an apartment application.
For these reasons and more, it is crucial to avoid a conviction if possible. A quality lawyer knows the ins and outs of the system to try to dismantle the charges that the government has brought against you. If outright dropping of the case is not attainable, then the helpful knowledge of experienced counsel can work to lower charges in exchange for a plea. Discover the trusted choice in Larracuente & Goulden, LLC in Milford, CT and fight for your immediate freedom and your abilities in the future.
Your Conviction Can Follow You For Years
A potential criminal conviction does not end whenever you have finished your punishment. If you avoid jail time, you could still have this judicial decision hang over your head for years to come. With the advent of the internet, your personal history can show up at any time. As long as someone wants to pay for your background check, there is not much stopping them.
Landlords and employers are key users of this technology. There is a legal reason for them to try to determine who inhabits their spaces and interacts with their customers. Even people with a grudge can use your past mistakes against you, as the conviction stands as a publicly available finding of guilt.
Do Not Brush Off Misdemeanor Charges
If your charge is a misdemeanor, continue to take your situation as a serious matter. A family violence finding, for example) can cause you to lose your federal right to bear arms. This can place people in a sticky situation and the possible risk of future weapons charges if you do not understand your legal limitations.
Misdemeanor theft can also come back to haunt you. Many employers cannot gain appropriate insurance on an employee who has been convicted of theft or fraud. Beyond that, these companies may not feel comfortable placing convicted individuals in charge of handling money or valuable objects.
Walking You Through The Process In Milford, CT
It is important to have a quality lawyer throughout your legal situations. Contact The Law Office of Larracuente & Goulden, LLC in Milford, CT by calling 203-951-6688 to learn more about how we work to avoid convictions. Keep us in the contacts on your phone in case of a legal emergency!