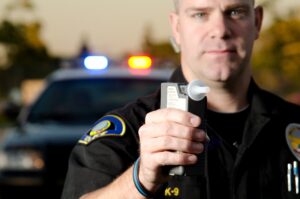 Differentiating between family law matters, criminal law concerns, and other different areas of the law can be difficult from time to time. While some issues such as divorce and arson may be easily distinguishable, sometimes the lines become blurry when dealing with concerns that fall into several different categories. Still, having an understanding of your rights and the legal process you are about to embark upon is essential for the best possible outcome for your case. In today's blog, your Milford, CT attorneys discuss the legal ramifications of a DUI charge, as well as how it will continue to affect you throughout your life.
Effects on Your Lifestyle
It goes without saying that anyone who is arrested for driving while intoxicated or under the influence of a substance will face charges of some sort. Though some elements are determined by circumstantial factors surrounding your case, the major decisions are all a result of legal statutes and rules put in place and upheld by a court of law.
Indeed, a police officer can pull you over for virtually any reason, and even the suspicion of driving under the influence is enough to test and arrest you. For the purposes of this blog, legal intoxication in the state of Connecticut is considered to be a blood alcohol concentration of .08 or greater for adults, and .02 or higher for individuals below the legal drinking age.
If you are pulled over and arrested for DUI for the first time, CT law requires that your license be suspended for 45 days, that you are fined for anywhere from $500-$1,000, a 48-hour mandatory minimum stay in jail, and a suspended six-month jail sentence with one-hundred hours of community service. Contact our team to learn more.
How It Is Reflected on Your Record
In addition to the immediate impacts on your life, a DUI charge can also have a significant impact on your permanent record. Though a first-offense DUI charge would not constitute a felony charge in the state of Connecticut, a second offense within a ten-year span would.
Felonies are considered to be crimes of high seriousness, and penalties become much higher-stake than those of a misdemeanor. For instance, a second offense DUI charge can result in any outcome ranging from over a year in prison to capital punishment. To learn more about this process and how we can help, give our team a call today.
What it Means for Your Family
Last, but most certainly not least, your DUI charge will have a significant impact on your family and loved ones. Not only must they be bystanders to the process, but significant notes on your record could complicate various processes, including purchasing a house, getting a job, and more.
Learn More Today
Contact The Law Office of Larracuente & Goulden, LLC in Milford, CT by calling 203-951-6688 to schedule your initial consultation with our team and learn more about the legal ramifications following a DUI charge.