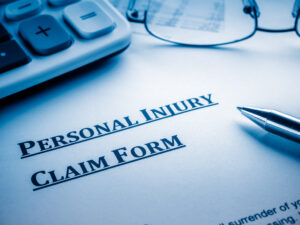 In our most recent legal blog, our team took a look at the grounds for divorce in the state of Connecticut, as well as described how our team could represent you through the process. Indeed, family law can be both a small and complex area of practice, and each situation is different. The same could be said for any other area of study, and it is our goal to represent each of our clients with a custom-tailored approach. In today's blog, your Milford, CT attorneys will discuss what one could expect from a personal injury matter, as well as what will vary based on your needs.
What is Personal Injury Law?
There are many opportunities for harm to present itself in your everyday life, and while some things can be avoided, some are out of your control. In some circumstances, however, the situation could have been handled differently to avoid an injury or damage, resulting in the emotional, physical, or mental distress of another person.
To put it simply, a personal injury refers to an injury to the body, mind, or emotions that was the result of someone or something else's negligence. An example might include obtaining an injury from faulty equipment that the owner actively ignored the need to replace. Another example might include an animal attack or bite that resulted from inadequate handling.
The thing about personal injury matters is that they can vary and range in degree and severity. Though one matter might involve to individuals, another might involve a worker and a company, and the list goes on. To learn how our team can represent your best interests and what to expect, give us a call today.
Opportunity to Settle Out of Court
In many matters, there is an opportunity to settle a claim outside of the courtroom. Not only can this save you significant time, but it can keep costs to a minimum as well. The same can occur in a personal injury matter, and in many instances, a company might be more willing to settle early and fast.
Instead of setting foot in the courtroom, alternative dispute resolution such as mediation may be considered. If either party cannot come to an agreement during the allotted time, however, the next step would involve litigation.
Getting What You're Owed
At Larracuente & Goulden, our primary goal is to offer compassionate and quality representation that keeps your best interests in mind. Though there are many factors that can affect the outcome of your matter, our team will work tirelessly to achieve your best possible outcome.
We'll Help You Get Started
Contact The Law Office of Larracuente & Goulden, LLC in Milford, CT by calling 203-951-6688 to learn more about what you can expect during a personal injury matter, and schedule an initial consultation to learn about your options today.