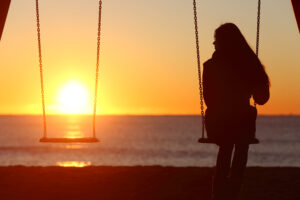 While you may believe that getting started with any legal matter is about the same each time, in all actuality, different specializations will require you to follow a few different steps and deadlines. When it comes to family law, in particular, many of these processes can be met with significant emotion, turmoil, and more. With that in mind, it is essential you have a dedicated attorney on your side with the experience to help you achieve your best possible outcome. In today's blog, your Milford, CT attorneys will take a look at the grounds for filing for divorce in the state and what we can do to help.
No-Fault Dissolution v. For Fault Matters
It goes without saying that most family-related legal matters are difficult throughout. Not only do you have to worry about the financial and processional side of things, but having to meet deadlines and attend regular meetings regarding a painful situation can be emotionally distressing as well. Fortunately, our team meets you where you are to ensure your best interests.
Whether you are aware of it or not, there is actually more than one ground in which you can file for legal separation. In the state of Connecticut, the legal grounds for a divorce consist of the death of a participating party, no-fault dissolution, and for-fault matters.
Whereas no-fault issues only require testimony from either spouse that the marriage has broken down irretrievably, for fault divorce requires a party to provide specific evidence in court to support his or her claim. For more information about this process, give our team a call today.
Taking the First Steps
When you have made up your mind that legal separation is the only viable option, the next step is to determine how to get the ball rolling. When meeting with our team, we will ask you to tell us your story and your situation so that we can provide legal advice customized to your unique needs.
Regardless of which grounds your matter falls under, our team will provide the best options for your case and inform you of what to expect from every stage. Contact our office today to learn more and get started.
Other Examples of Grounds for Divorce
We recognize that divorce is a troubling process for many, and we aim to make this process as smooth and straightforward as possible. Whether you are seeking a divorce on the grounds of adultery, violence, or failure to fulfill spousal duties, we are ready to help.
Give Our Team a Call
Contact The Law Office of Larracuente & Goulden, LLC in Milford, CT by calling 203-951-6688 to learn more about the grounds for divorce in the state of Connecticut and schedule your initial consultation with our team to hear about your options today.