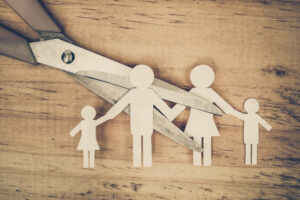 Ensuring your best interests are protected and kept in mind during your legal matter can be troubling if you do not hire the right person for the job, to begin with. Indeed, the last thing you want is for someone to treat you like you are just a personal injury case or a divorce case as opposed to a human being that is going through a difficult set of circumstances. Moreover, it is essential that every step is followed appropriately, and the only safeguard for this process includes years of training and expertise. In today's blog, your Milford, CT attorneys discuss the legal separation process in Connecticut and how our team will represent you with a firm but empathetic hand.
Traversing Legal Separation
It goes without saying that most legal matters are often difficult. Not only do you have to consider the intricacies of the process, filing appropriate paperwork, and meeting specific deadlines and payments, but you are expected to do all of this while maintaining composure during a stressful and difficult time.
Looking at family matters such as divorce, in particular, traversing this realm without the support of an experienced attorney and at-home support system can feel nearly impossible. This is where our team comes in to help, as we have over 20 years of experience representing individuals such as yourself through and beyond this very process.
In the state of Connecticut, most individuals can file for divorce on a variety of grounds. It is important to keep in mind, however, that the process is going to vary in terms of your role in it. For instance, filing for divorce with kids differs slightly from filing for divorce without children, and being on the receiving end of the divorce papers involves a different process of its own. Contact our team to learn more.
Pursuing Different Options
Not only can filing vary depending on your needs and situation, but actually pursuing your matter can take a number of different forms. For example, two individuals that are in agreement about separation may prefer to pursue a non-adversarial divorce through mediation. Alternatively, a contested or adversarial divorce is best handled in a court of law before a judge. To learn more about this process and what we can do to help, give us a call today.
Prioritizing Our Client's Needs
As your attorneys, it is our primary mission to ensure you are taken care of during your legal process. This involves making sure you are properly informed of all steps, paperwork, and fees involved, as well as meeting you with empathy and compassion during this difficult time.
Learn More Today
Contact The Law Office of Larracuente & Goulden, LLC in Milford, CT by calling 203-951-6688 to speak to a member of our team and schedule your initial consultation with our office to get started on your matter today.