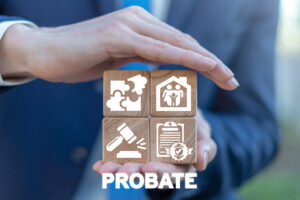 While it is nobody's first choice, having difficult conversations is part of the process of being an adult. What's more? Sometimes children have to be exposed to the difficulties of a parent in prison for a felony, divorced parents, and even the death of a loved one, and nothing is worse in these situations than having to deal with the legal side of things because they were not planned for. In today's blog, your Milford, CT attorneys discuss the importance of estate planning and how meeting with a probate attorney can set your heirs up for success.
Preparing for the Inevitable
Though it is always easier to remain hopeful about the future, sooner or later we each must come to terms with our mortality. Indeed, we accrue various material and non-material possessions throughout our lives, and like most, you probably want your items to go to members of your family. It is important to note, however, that without a last will and testament that can be defended in court, the chances of this happening are pretty much slim to none.
Indeed, individuals without legal documentation about what to do upon their death will have their property and estate decided by the state. Instead of putting your family through even more emotional, financial, and legal turmoil than they are already facing, our team recommends preparing ahead of time.
We recognize that estate planning and executing a will can be a difficult process for some, and it is for this reason that we meet each client where they are with empathy and their best interests in mind. For more information about this process, give our team a call today.
What is Estate Planning?
You may have heard the keywords "probate," "will," and "estate planning" in passing or through media, but many individuals actually are unaware of the difference. For purposes of today's blog, probate can be defined as the process of making a will or trust enforceable in a court of law. This process differs from estate planning, which involves putting together a financial plan to manage your estate after you have passed. In other words, simply making a financial plan is not enough, and your document must have the legal backing necessary to be enforced.
Speaking to a Probate Attorney
While you cannot predict the time of passing, you certainly can plan for the inevitable and ensure your family is protected. We will take the time to get to know you, your goals, and act with your best interests in mind.
Learn More Today
Contact The Law Office of Larracuente & Goulden, LLC in Milford, CT by calling 203-951-6688 to learn more about the need for a probate attorney, and schedule your consultation with a member of our team today.