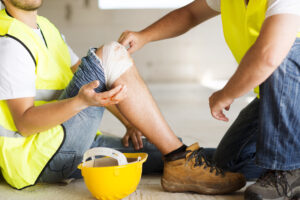 It goes without saying that if you are making major decisions such as separating from a spouse or partner, starting a business, or something of the like, there is a good chance you are in need of legal representation. Indeed, there are various specialties and focus areas of the law, and many times individual actors attempt to skirt around the law to thwart punishment for wrongdoings. In today's blog, your Milford, CT attorneys take a look at what it means to open a personal injury suit, and how our team can protect your individual rights and freedoms.
Prioritizing Your Rights
Although the United States Constitution and Bill of Rights outline specific rights and freedoms of all American citizens, we know first-hand how minority populations and vulnerable individuals are mistreated by the system. For example, the incarceration rate for white men over the age of 18 is 1 in 106, whereas the incarceration rate for black men ages 18 or over is 1 in 15. These figures are already staggering in and of themselves, and gaining a better understanding of the nature of U.S incarceration is disheartening.
It is important to note, however, that this phenomenon is not exclusive to incarcerated persons. For instance, discrimination in the workplace is extremely high among populations following this pattern, and more and more we are hearing about individuals being stripped of their rights and injured without just cause.
Even in the workplace, there are various individuals in power that attempt to avoid the legal ramifications of their own negligence, and our team is ready to help your voice be heard. To learn more about this process and how our team can assist, give us a call today.
Personal Injury Must-Knows
Worker's compensation and personal injury suits can go hand-in-hand at times, and making sure you receive every penny of what you are owed is our goal. You see, a personal injury matter does not necessarily have to occur in the workplace, but it is among the most common of situations.
For purposes of this blog, a personal injury matter is when a person becomes injured due to another's negligence. This can take many forms, including unsafe working equipment causing a person to become injured, a lack of acceptable signage indicating dangerous conditions, or even someone walking their animal and the animal ends up biting you.
Pursuing Your Matter
Too often individuals are taken advantage of by the system, and our team will not stand by as it occurs. We utilize our decades of experience to help you obtain the best possible outcome for your matter, and we will not rest until we have achieved justice.
Learn More Today
Contat The Law Office of Larracuente & Goulden, LLC in Milford, CT by calling 203-951-6688 to speak to a member of our team today and schedule your free initial consultation.