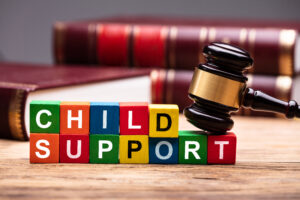 Starting a family – whether through adoption, conception, or other means – involves making room in and expanding your nuclear support system. Further, a family system consists of unique roles that must be filled so that everyone's basic needs are met. In situations where families are reduced or divided due to divorce or separation, fulfilling the basic needs of children becomes complicated. In today's blog, your Milford, CT attorneys take a look at putting in protections to ensure your family is taken care of following a separation, and how to begin the legal process of filing for child support.
What the Judge Considers
It goes without saying that divorce or separation is often a tough time for many, and the last thing you want is for matters to become complicated by legal requirements. Indeed, attempting to traverse the legal realm without guidance can be troubling, and one wrong move can significantly damage your outcome. In matters involving the wellbeing of children, this notion is even more true.
From a legal perspective, the judge is going to act in the best interest of any children present. This means that he or she will take a look at the circumstances surrounding a separation and determine the best outcome for the children's wellbeing.
Additionally, the judge will consider the grounds for divorce, any history of drug or alcohol use, previous convictions or time served, living conditions, income, place of employment, reliable transportation, and more. Once this has been gathered, a sum will be determined owed to the custodial parent, and the non-custodial parent will assume paying child support monthly. To learn more about this process, give our team a call today.
Enforcing Your Agreement
Even though a child support agreement is a legally mandated requirement to provide assistance for raising a child, non-custodial parents may become behind or fail to pay as requested. In cases such as these, effective legal representation can help enforce the terms of your agreement. Additionally, it is important to understand that changes in situations do occur over time, including moving homes, changing jobs, and other situations. With that in mind, a child support modification can be pursued to properly reflect your current situation. Give our team a call to learn more today.
Additional Protections
Your child support agreement is intended to specifically address you and your family's needs. In other words, you require an attentive attorney to ensure your best interests are represented and your family is taken care of.
Learn More Today
To learn more about your rights when it comes to enforcing a child support agreement, give our team a call. Contact The Law Office of Larracuente & Goulden, LLC in Milford, CT by calling 203-951-6688 to learn more and speak to a member of our team today.