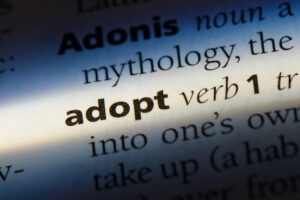 It goes without saying that the majority of life's biggest decisions warrant the need for legal representation. Indeed, taking the wrong step could set your case back significantly, and as such, we want to make sure it is handled properly the first time. As a firm with over two decades under our belt, we have represented hundreds of clients in family matters aplenty, and we can provide quality representation with your best interests in mind. In today's blog, your Milford, CT attorneys discuss the process of undergoing an adoption, and how our team can be of assistance.
Ready to Start a Family?
Starting a family is a major part of many people's life goals, and nothing is more rewarding for some than becoming a parent. Regardless of which avenue you choose to do so, however, it is important to understand how it will influence your life and what you need to do to prepare for the process.
Though there are various ways to become a parent, one of the methods that overlap with the legal world the most involves adoption. You see, the state must act as the legal guardian or conservator for children in the foster system. This means that, in order to transfer guardianship to you, you must first undergo a series of appointments and checks to verify that the child's best interests are in favor of your adoption.
In order to transfer guardianship, an individual or couple must undergo background checks, home visits, file a petition to adopt, and a number of other requirements. To learn more about this process, give our team a call today.
Following the Process Exactly
As you can imagine, this process can be quite long and rigorous, depending on the circumstances surrounding your matter. This also means that if an error occurs at some point during the process, the result could mean a thrown-out case or the requirement to restart the process.
Our team will work closely with you to ensure every step of the process is adhered to correctly, including preparation for deadlines and more. When you are ready to get started with the adoption process, give our team a call today.
Other Important Factors to Note
There are numerous points that the state considers when awarding guardianship, and the ability to provide a safe and healthy upbringing for a child with his or her best interests in mind is the threshold. This is where our team comes in to help, as we will prepare you for every step of the process and what we can do to make the process as smooth as possible.
Speak with Our Team
Contact The Law Office of Larracuente & Goulden, LLC in Milford, CT by calling 203-951-6688 to schedule your free consultation with our team and learn more about adoption in Connecticut today.