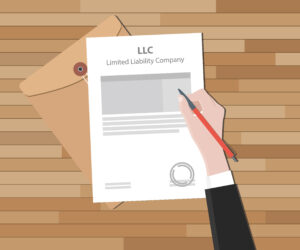 Tax season is officially upon us – in fact, it has been since January 24, 2022 – and your window to file is open until April 18, 2022. Indeed, this is an important time for many small businesses and large corporations alike, and making sure that your information is filed correctly is an absolute must. Still, starting your own LLC can be challenging, especially when you do not have the legal direction in terms of how, when, and what to file. In today's blog, your Milford, CT attorneys discuss what to know about starting your own LLC, and how our team can provide the guidance and assistance to help.
Registering Your LLC
Many people in the United States and around the world take that initial step to start their own small business, and oftentimes, this process began with an initial interest that sparked a passion and, finally, developed into a dream. Though your goals may be clear in terms of what you want to happen, it is not always as simple to take that first step in the correct direction.
For some time, you might have had a dream or goal to start up your own company. Whether you are looking into starting a technology company such as apple, a shoe brand such as Nike, or even a law firm, an LLC might be a good option to consider.
LLC stands for limited liability company and is a business structure that restricts the liability of its owners to their specific investments in the company. In other words, it brings together components of partnership business and a corporation. To learn more about this process, give our team a call today.
Correct Tax Information
When you officially register to form your LLC with the state, it is of the utmost importance that every step is followed precisely. After all, the last thing you want to encounter is an issue with the IRS. Indeed, knowing your LLC's characteristics and requirements for filing is an important thing to know, and you will want to make sure that the necessary steps are taken to ensure correct adherence to the law. Give our team a call to learn more about this process.
Help from the Start
Navigating the intricacies of an LLC formation can be tricky, but having the right individuals to help you along the way can make a world of difference. Take it from us – we did it! Our team will consult with you to gain a thorough understanding of your needs and goals, and we will work with you tirelessly to ensure all is taken care of.
Consult with Our Team
Contact The Law Office of Larracuente & Goulden, LLC in Milford, CT by calling 203-951-6688 to speak to one of our attorneys and learn about the intricacies of LLC formation today.