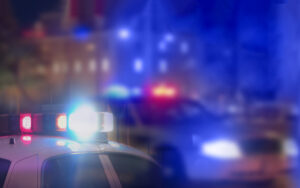 The legal ramifications for any and everything largely vary from situation to situation, state to state, and so on and so forth. Indeed, we often see a heightened amount of criminal activity around the holiday time, including breaking and entering, driving-related offenses, and more. While this time of year may be joyous for many, it may also be stressful, depressing, and downright difficult. In today's blog, your Milford, CT attorneys discuss how our team can be here for you during these difficult times, as well as what we can offer as far as protecting your rights goes this holiday season.
A Tough Time for Many
It goes without saying that just as the holidays can lead to wonderful memories, family gatherings, and a joyous experience, they can also lend themselves to financial troubles, housing woes, and virtually everything else in-between. As such, our team encourages others to be patient, be sincere, and be understanding when encountering other individuals, as you may not know what all they are having to endure.
Indeed, the holiday season may be rough for a number of individuals and families, and our hearts go out to those who are enduring difficulties. Our team was founded on shared respect for the law and helping individuals who may have been wronged by the system, and we encourage you to reach out to us for a consultation if you feel this applies to you. This can include personal injury matters that were not handled appropriately, family matters involving children, custody, adoption, separation, or modifications, and driving-related concerns such as DUI. For more information about our services and how our team can assist you during this time, contact our office today.
Heightened Activity
In addition to increased stress due to financial struggles, another unexpected occurrence that happens around the holidays involves heightened levels of suspicious activity. Indeed, this includes break-ins, assault, and intoxication-related driving accidents.
We want you and your family to stay safe this holiday season, and we will work tirelessly to ensure that you receive nothing short of the best possible outcome in your legal matter. Give our team a call to set up your appointment today.
How We Can Help
Our office consists of a team dedicated to helping you acquire justice in your legal matter related to family law or criminal law proceedings. As such, our expertise covers a large area of the law, and we will provide nothing short of exceptional service to ensure you obtain justice.
Schedule Your Consultation
Though the holidays are great for some and rough for many, our team is ready to help. Contact The Law Office of Larracuente & Goulden, LLC in Milford, CT by calling 203-951-6688 to schedule your initial consultation with our team and learn more today.