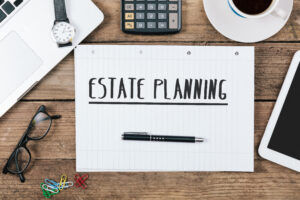 It goes without saying that each person is born with certain unalienable rights in the United States of America. The degree to which these rights are upheld should be textbook, however, more and more officials are finding loopholes and ways to exploit the system that impact the individuals living within society. Some of these impacts involve women's rights, reproductive rights, and paternal rights, just to name a few. Though some areas of law are more muddled than others, this does not cover up the fact that your rights should be upheld. In today's blog, your Milford, CT attorneys discuss the intricacies of probate law, including why it is important to outline your wishes during estate planning.
Purpose of Estate Planning
Probate. Estate planning. A last will and testament. All of these phrases are often used interchangeably but some, yet they each mean very distinct parts of the same process: ensuring your last wishes are communicated, acknowledged before a court, and upheld when the time comes. Indeed, in an ideal world, a person would be able to dictate simply what they wish to happen when their time comes, but unfortunately, that is not how the system is set up.
Estate planning is the process of meeting with a licensed attorney and legally defining how the process is going to be handled in the event of their passing. Though a difficult topic for many to come to terms with, this process is a natural part of life that we all must come to terms with at one point or another.
Our goal as your representatives is to ensure this process is handled as delicately as possible while still ensuring your rights and wishes are best communicated. For more information about this process, reach out to our team today.
Honoring Your Wishes
The unfortunate truth to reality is that, without a legal document proclaiming your will and wishes, your real property, possessions, intangible property, and more will be turned over to the government. As such, it is best to plan for the inevitable to ensure that your family and loved ones are taken care of in the event that something occurs. When you are ready to schedule your consultation, contact our office.
The Law on Your Side
The last thing you want is to leave your family in an uncomfortable position in the event of your passing, and having to haggle with the government and other organizations due to a lack of documentation will only exacerbate an already difficult process. As such, our team will work closely with you to help communicate your wishes and ensure they are held up under a court of law.
Speak with Our Team
Contact The Law Office of Larracuente & Goulden, LLC in Milford, CT by calling 203-951-6688 to schedule your free initial consultation with our team and learn more about probate law and estate planning today.