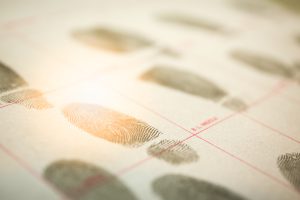 Law in and of itself is what helps govern norms, standards, and overall community actions. When taking a closer look at the law, we see that it can be further divided into two major categories – civil and criminal. Indeed, upon further inspection, we see that even these categories can be further divided into multiple subcategories, and the list goes on and on. In terms of being charged with an offense in either category, however, it goes without saying that a criminal offense will result in more punitive sentencing, and can even impact your life in a significant manner. In today's blog, your Milford, CT attorneys look at the way your criminal record is influenced by charges and offenses, as well as what this means for your quality of life.
Permanent v. Temporary
Major and minor offenses against individuals, persons, and society as a whole are often included under criminal law. Indeed, these are offenses of great depth and magnitude, and as such, they do not go by unpunished. While the first thing that comes to mind when you hear the word "punish" to describe a criminal offense is jail or prison time, it is important to recognize that these circumstances transcend a particular period of time.
Indeed, when an individual commits a crime of criminal nature, it will be listed on his or her criminal record. A criminal record, also known as a Record of Arrests and Prosecutions (RAP sheet) is a full and complete list of a person's criminal history. What's more? This information can be accessed by a variety of sources, meaning a serious conviction will inevitably affect all areas of your life. To learn more about this process, reach out to our team today.
Things You Should Know
Whether you are aware of it or not, your criminal record can be accessed by a number of actors to determine trustworthiness and reliability. This includes potential employers, lenders, and more. In other words, you can be denied employment, a home or auto loan, and even international travel depending on what is available and noted on your criminal record. Give our team a call today to learn more about this process.
Ways We Can Help
Your record will include felonies, DUI charges, and even traffic violations such as speeding tickets and warrants. What's more? Once something has made its way onto your record, it is extremely difficult to get it off, and some things remain permanently. Because of this, you should consider speaking with an experienced attorney before pursuing a case to learn about your rights and how we can help.
Speak With Our Team
Contact The Law Office of Larracuente & Goulden, LLC in Milford, CT by calling 203-951-6688 to schedule your free initial consultation with our team and learn more about the effect of your criminal record today.