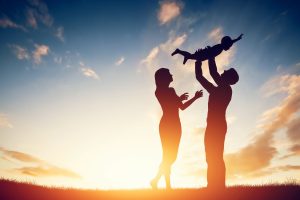 Seeking assistance in your legal matter can be a difficult process in and of itself, especially if you are not sure where to start. Indeed, perhaps you are in need of representation for a hearing or mediation, or maybe you are looking to take your matter all the way to court. Further, setting up a consultation with the right type of lawyer can also be challenging, as many specialize in certain areas and not others. Fortunately, our office has you covered. In today's blog, your Milford, CT attorneys explain what family law is and means regarding your case, as well as how our office is ready to help represent you through the process.
A Variety of Circumstances
Just as you might seek a criminal law attorney for representation during a DUI hearing, you would seek the services of a family law attorney for your specific, family-related issue. Indeed, family law is considered a blanket term that encompasses specific processes. These can include but are not limited to, adoption, premarital agreements, divorce, custody, paternity, and child support. To put it simply, think of family law as any form of legal representation for matters pertaining to you, your household, and overall, your family.
Family lawyers can represent you in any situation that falls under this umbrella, and of course, your representation will be specifically tailored around your unique circumstances and situation. What's more? Our team represents clients in both family law and criminal law matters, and we are ready to get started on your matter when you are. To learn more about this process or to schedule a consultation with our team, contact our office today.
Protecting LGBT Rights
One population that we proudly represent is the LGBT community. Indeed, our LGBT family law services include representation during divorce or separation, adoption, property settlement, and more. Though the Supreme Court has set precedent upholding the principle of gay marriage, adoption, and so on, our country is in the midst of a tumultuous turn. As such, hate and discrimination continue to persist. This is where our office takes a stand, and we will fight tooth and nail to ensure that your rights are upheld and protected. Give our team a call to learn more.
Preparing for the Unthinkable
Some areas are much more difficult to process than others, but we offer an empathetic and understanding form of guidance. We will help represent you through probate and property situations, as well as keep your best interests both in mind and at heart. Though everyone deserves an opportunity at justice, sometimes the system fails people, and we work tirelessly to ensure this does not occur.
Schedule Your Consultation
To learn more about the multiple areas contained within family law, contact The Law Office of Larracuente & Goulden, LLC in Milford, CT by calling 203-951-6688 to schedule your consultation with our team.