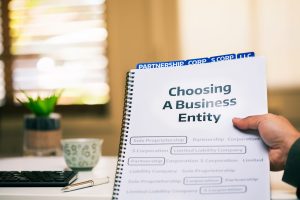 Seeking legal representation or assistance in a particular matter can be more of a hassle than you might expect at times, especially when you are not sure where to begin. Indeed, pretty much every situation out there falls under some form of law or another, and it can be difficult to discern which attorneys are the right ones for your matter. Though criminal or family law differs significantly from personal injury or LLC formations, that does not mean that experience matters any less. In today's blog, your Milford, CT attorneys discuss the process of forming an LLC organization and how our team can help.
What is an LLC?
If you are considering starting your own business, there are a number of considerations that you will first need to discuss. First, what is the purpose of your organization or business? Are you selling products, or providing a service? What is your mission or goal? Who do you intend to be your target audience?
After determining the answers to these inquiries, you will need to figure out which legal definition best suits your entity next. Indeed, officially filing to have your organization recognized as a business entity is necessary for a variety of reasons, including tax purposes, how you are represented, and more. That being said, where exactly do you start?
One popular option to consider is a limited liability company (LLC). An LLC is a business structure that combines the taxation practices of a sole proprietorship or partnership, while also maintaining the limited liability of a corporation. To learn more about this process and what it means for your small business, reach out to our team today.
When and How to File
In addition to applying a business structure to your up-and-coming organization, it is important to recognize the differences between them as well. For instance, an LLC is going to contain different parameters and legal deadlines during tax season than a corporation or non-profit agency will. Additionally, items that are required will differ as well. Because there is essentially an endless possibility of combinations and options regarding a small business startup, it is best to consult with an experienced attorney to learn your options before getting started. Give our team a call today to learn more.
Appropriately Reflecting Your Goals
Regardless of your specific parameters and needs, it is important that all documents in the LLC formation process are accounted for and filed correctly. In fact, a single error can cause your application to be thrown out of the window, wasting precious time, effort, and cost.
Schedule Your Consultation
Contact The Law Office of Larracuente & Goulden, LLC in Milford, CT by calling 203-951-6688 to schedule your initial consultation with our team and learn about the important steps to consider during an LLC formation.