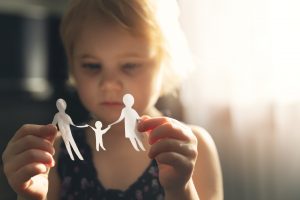 It goes without saying that when it comes to important, life-altering decisions, there is likely a route for legal recourse that can be pursued. Family law, for example, is a blanket term that encompasses any and all legal matters pertaining to families and family life as a whole. Among specific avenues are LGBT rights, paternity, divorce, premarital agreements, adoption, and custody. Though these topics may seem straightforward, they actually contain many complexities that vary from person to person. In today's blog, your Milford, CT attorneys look at custody more in-depth and provide a few notes to understand about the process.
What the Judge Considers
First and foremost, it is important to state that a judge looks at custody cases through the lens of what actions will be in the best interest of the child or children involved. Indeed, divorce and separation is a complex and sometimes convoluted process in and of itself, and while you are experiencing a range of emotions and hurdles, understand that your children are impacted as well.
As a matter of fact, this process takes just as much of toll on children involved, and being aware of this impact during such critical times in a growing individual's life is necessary to provide the level of support needed during a difficult transition.
Additionally, a judge will look at current living situations, any history of abuse, substance use and abuse among parents or guardians, legal standing, the ability to provide for the children, and more. To learn more about this process and how our team can step in and help, contact us today.
Acting in the Child's Best Interest
From a judge's perspective, the child or children will always be the primary consideration in a custody battle, and sometimes providing an impartial and unbiased perspective is needed to recognize that.
Indeed, we recognize that this is a difficult time for all parties involved, and immediate emotions in the moment can mask this overall goal. Our team is dedicated to working with you to help you achieve the best possible outcome for your matter, and we will work tirelessly to ensure this promise is kept. Reach out to our team today to schedule your initial consultation.
Additional Things to Consider
Life is an ever-evolving process, and that means that occasionally, circumstances can change. As a result, these changes may need to be reflected in custody documents to ensure the child's best interests are still taken care of. A custody modification can help reflect your new situation, if needed, such as any changes in employment status, moving cities, and more.
Schedule Your Consultation
Family law matters require an empathetic approach, as they are sensitive in nature, but it also requires an understanding of the law. Contact The Law Office of Larracuente & Goulden, LLC in Milford, CT by calling 203-951-6688 to schedule your free initial consultation with our team today.