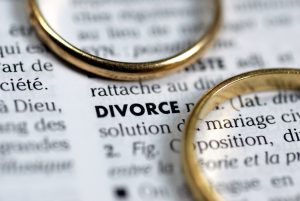 It goes without saying that that most areas of the law can be pretty complex and complicated, especially if it is your first time seeking help in a legal matter. What's more? Situations that are sensitive in nature – such as property settlement, probate, and separation – can become exacerbated by the legal hurdles you will inevitably run into. Because of this, having an experienced professional on your side is imperative. In today's blog, your Milford, CT attorneys discuss the ins and outs regarding divorce proceedings, and how we can help make an already difficult process smoother with dedication and expertise.
It's Already Difficult
Legal concerns that involve major life milestones are typically course as it is, let alone separating from a partner. Indeed, there are a vast number of reasons a person might choose to divorce an ex-partner, and our goal is not to pass judgment on the circumstances behind this decision, but best help you through the process.
We recognize the sensitive nature surrounding your situation, which is why we work tirelessly to ensure you receive the best possible outcome. What's more? We will consult with you and provide a detailed plan to help you pursue your matter, taking note of your specific needs and best interests.
Though divorce in and of itself seems like a straightforward concept, there are a variety of ways your situation can go. Even if your marriage dissolution involves contested litigation, uncontested divorce, or simply is non-adversarial in nature, our team is prepared to help. To learn more about this process, reach out to our team today.
Factors to Consider
The reason legal separation is such a complex field to navigate is that it involves a variety of other considerations as well. For instance, one of the trickiest parts of divorce is the equitable division of assets. Indeed, this means more than just splitting items down the middle in terms of cost, but factoring in real values, sentimental values, and more.
Additionally, separation can become more complex when children are involved. Fortunately, our team can help with guidance regarding child support and custody. We can also assist with upholding the terms of a premarital agreement if you have one in play. Reach out to our team to learn more.
How to Get Started
Getting started is as easy as calling our office for a free consultation. We will take care to listen to your situation and provide advice on how best to pursue your case, as well as what your options may be to do so.
Speak with Our Team
To learn more about proper representation in your divorce matter, contact The Law Office of Larracuente & Goulden, LLC in Milford, CT by calling 203-951-6688 and schedule your initial consultation with our team today.